Flooring demand set to increase globally
by mbuckstein | February 6, 2013 10:21 am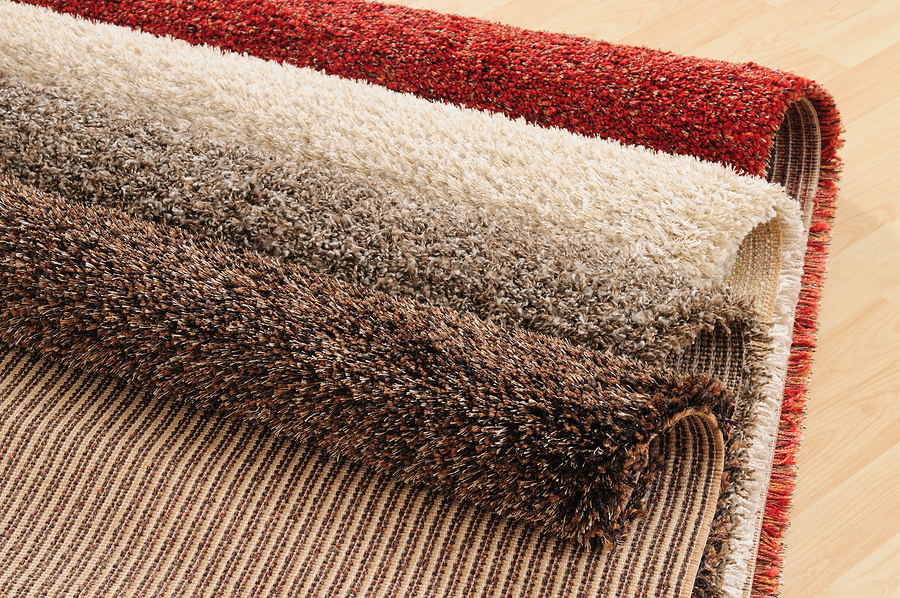 According to a new study, the international demand for carpet and flooring is expected to rise by a total of 4.9 per cent in 2016.
In the "World Flooring and Carpets" report, released by industry researchers The Freedonia Group, demand is predicted to increase annually by 6.8 per cent before reaching 18.6 billion m2 (200.2 billion sf) of flooring.
In Canada, the demand for these floorcoverings is expected to rise 2.2 percent annually, or 245 million m2 (2.64 billion sf) in 2016. This is being attributed to the rise in residential building and vehicle production.
The Asia/Pacific region will see the highest increase in demand, making up more than a third of the global increase by 2016.
Overall, the residential market comprises more than half of all flooring material demand, with carpets and rugs at the top of the list. This study breaks up flooring demand into non-resilient, resilient, and carpet/rug. The markets are separated by residential, non-residential, and transportation equipment.
The study is available through the group's website.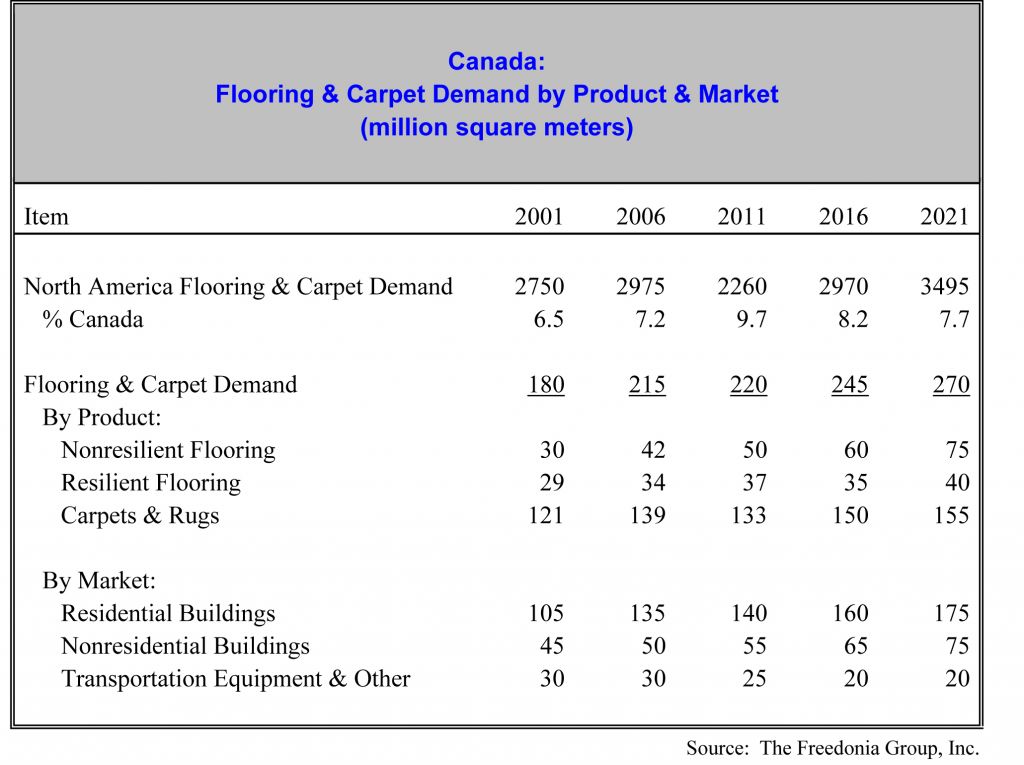 [2]
Endnotes:
[Image]: http://www.constructioncanada.net/wp-content/uploads/2014/06/bigstock-Carpet-27103643.jpg
[Image]: http://www.constructioncanada.net/wp-content/uploads/2014/06/2981table.jpg
Source URL: https://www.constructioncanada.net/flooring-demand-set-to-increase-globally/
---