Factory-built homes could help cities with tight housing markets
by david_anderson | July 26, 2016 9:03 am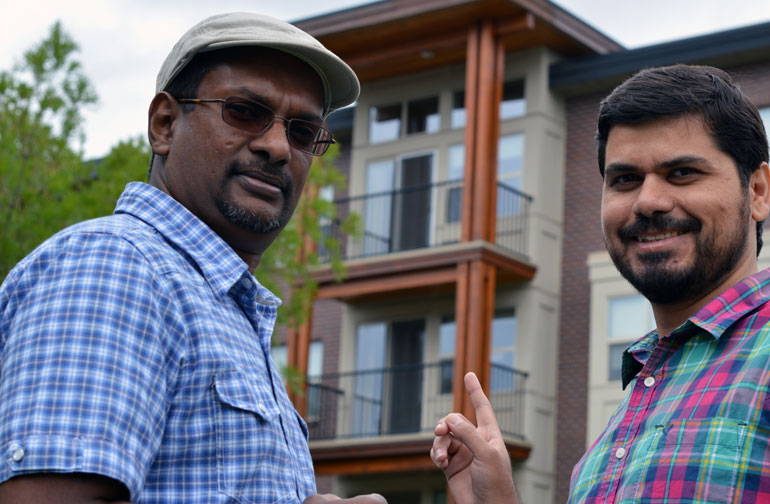 A recent study by the University of British Columbia (UBC) suggests cities and towns facing housing shortages should encourage modular construction practices to increase options for prospective homebuyers and renters.
Following the first comprehensive review of conventional and modular construction research of its kind, Kasun Hewage, associate professor of engineering at UBC's Okanagan campus, said B.C. cities like Vancouver and Kelowna should consider looking to offsite building strategies to ease housing shortages.
"With increasing housing prices and decreasing availability in Canadian cities, the research is telling us that modular construction can offer housing that is cheaper, faster, and results in fewer workplace injuries," says Hewage. "While this kind of construction will need to overcome transportation challenges and perceived product inferiority, it is clear we need to start looking at this as a viable alternative as demand outstrips conventional construction's ability to keep up."
Hewage added modular construction, where buildings and residential homes are put together in a factory setting, would be particularly useful for the construction of multi-family dwellings.
In assessing the potential of modular construction compared with conventional construction, Hewage and UBC researcher Mohammad Kamali reviewed research data from universities, governments, and industries compiled between 2000 and 2015.
The two believe if housing pressures and sustainability expectations continue to grow, information on the benefits and drawbacks of various construction methods will become increasingly important to both individual and corporate housing consumers.
"The public's negative perception of new construction methods is a considerable factor that hinders the development and use of modular construction as they are often thought to be similar to mobile homes found in trailer parks," says Kamali. "The next step in our research is to develop a tool that offers consumers, developers, and government decision-makers the option of comparing the sustainable construction aspects of modular and conventional construction methods. It's important to be able to make an informed choice about the environmental, social, and economic impacts of each building type."
Source URL: https://www.constructioncanada.net/factory-built-homes-could-help-cities-with-tight-housing-markets/
---