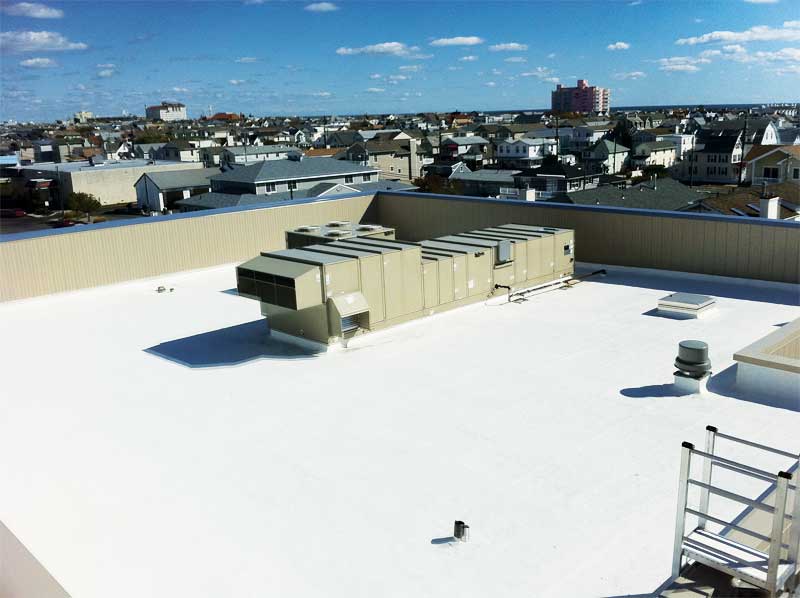 Growing VOC regulations
In recent years, building owners and manufacturers alike have been affected by legislation restricting the allowable amount of VOCs—often referred to colloquially as solvents—in commercial construction products such as coatings. While the true long-term health and environmental effects of VOCs in coatings have been disputed, what cannot be denied is the inevitable nationwide limiting of allowable VOC content in residential and commercial construction products.  (An April 2008 article discussing VOC regulations in the United States, "What are VOCs in paint, and is more or less of them better?") With VOC regulations in the majority of provinces becoming stricter, the need for lower-emitting products has increased. (VOC regulations in most provinces mirror the state of California, which has the strictest regulations in the United States. For more on Canadian VOC rules, click here.) Manufacturers are now being forced to adjust to this new market factor, and will need to adapt to survive. The most successful roof coating manufacturers are beginning to formulate low-VOC alternative products in conjunction with their traditional offerings to satisfy the evolving needs and preferences of their customers, but as legislation becomes more strict, the differences between these types of products will gradually decrease.
Increasing demand for eco-friendly products
Working in conjunction with the two aforementioned market forces is newfound customer demand for more sustainable, environmentally responsible, and renewable products. This phenomenon has been a large driver in every major worldwide market (e.g. energy and technology), as well as in the manufacturing sector. (This information was obtained from an October 2015 report, "Renewables to Lead World Power Market Growth to 2020," from the International Energy Agency.)
Obviously, this trend lends itself to the increase in solar panel-laden roofs, but it is also beginning to impact the coatings market. Reflective coatings are an environmentally beneficial technology not necessarily new to the market, but 'green' coatings have the potential to take sustainability to a new level by incorporating bio-based or recycled content and decreasing the complete carbon footprint of the product's life cycle, from manufacture to disposal. Customers, now more than ever, are demanding environmentally conscious products, and manufacturers who cannot meet this criterion will be missing out on a lucrative and loyal demographic.
Strategic innovation
A driver shaping virtually all industries—certainly including roof coatings—is the market variable of strategic innovation. Strategic innovation is the creation of corporate growth strategies, new product categories, services, or businesses that 'change the game' and generate significant new value for consumers and new revenue for the corporation. (For more, read "A Framework for Strategic Innovation.") To revolutionize the marketplace and attain first-mover advantage, proactive manufacturers are perpetually developing products and systems addressing the changing needs of the consumer, including solutions to common headaches such as ponding water resistance, adhesion, reduction of application time/labour, and cost reduction. Largely due to the rapid growth and evolution of the market space in which they reside, roof-coating manufacturers are being incentivized more than ever to stress the importance of strategic innovation to short- and long-term success.
Conclusion
As roof coatings continue to grow in popularity and relevance, more manufacturers will enter the battle for market space, particularly in the rapidly expanding Canadian market. Informed building owners will benefit from this competition, and those who communicate regularly with local roofing professionals about these trends will find quality insight and recommendations are available for their unique needs.
As for manufacturers, the companies that succeed will be those who track and predict current and future market shifts, thus gaining the competitive advantage. (One method of doing this is to rely on industry organizations like the Roof Coatings Manufacturers Association [RCMA], of which this author is an active member. RCMA is a national trade association representing manufacturers of asphaltic and solar reflective roof coatings and industry suppliers. It promotes the benefits of roof coatings and provides members with up-to-date information on building codes and standards, technical developments, and other topics of interest.) If manufacturers continue to incorporate accurately predicted consumer behavior trends with strategic innovation, the future of the industry will be brighter than ever.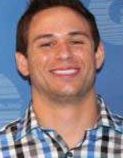 Steve Wolf graduated from Ohio University in Athens with a degree in marketing and a minor in history. He is a coatings and adhesives product manager at The Garland Company, which is a commercial roofing manufacturer and active member of the Roof Coatings Manufacturers Association (RCMA). Prior to joining Garland, Wolf specialized in strategic planning, marketing, and analytics for the metals and building products industry. In his current position, he supports the Garland sales team through strategic marketing, product innovation, and technical assistance. Wolf can be contacted at swolf@garlandind.com.

Control the content you see on ConstructionCanada.net!
Learn More.