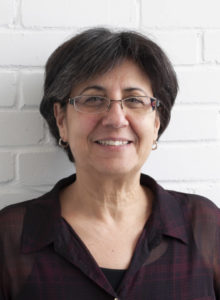 EVOQ Architecture, an award-winning architecture firm, announced that Catherine Fanous is joining the leadership team as an associate and director of the Ottawa office.
"Catherine has made significant contributions to the firm's success," noted Alain Fournier, managing partner of EVOQ. "She will continue to build upon our pillars of expertise, while exemplifying the core values and best practices that we have worked so hard to develop."
Since joining EVOQ in 2010, Catherine has collaborated on award-winning conservation, interior design, and new construction projects in the residential, commercial, and institutional sectors. She has assumed key roles on some of the firm's largest and most complex projects, most notably the West Block Rehabilitation on Parliament Hill, the Union Station revitalization in downtown Toronto, and the rehabilitation of the historic Elgin County Courthouse in Saint Thomas, Ontario.
Her project management skills, attention to detailing, and her innovative solutions to site challenges have contributed to their success.
In her new role, Catherine will join James Curtiss in expanding EVOQ's Ottawa office. The team is confident that she will meet her new responsibilities with the same level of passion and skill that she has always demonstrated.