Energy-efficient campus building set to begin next month
September 18, 2013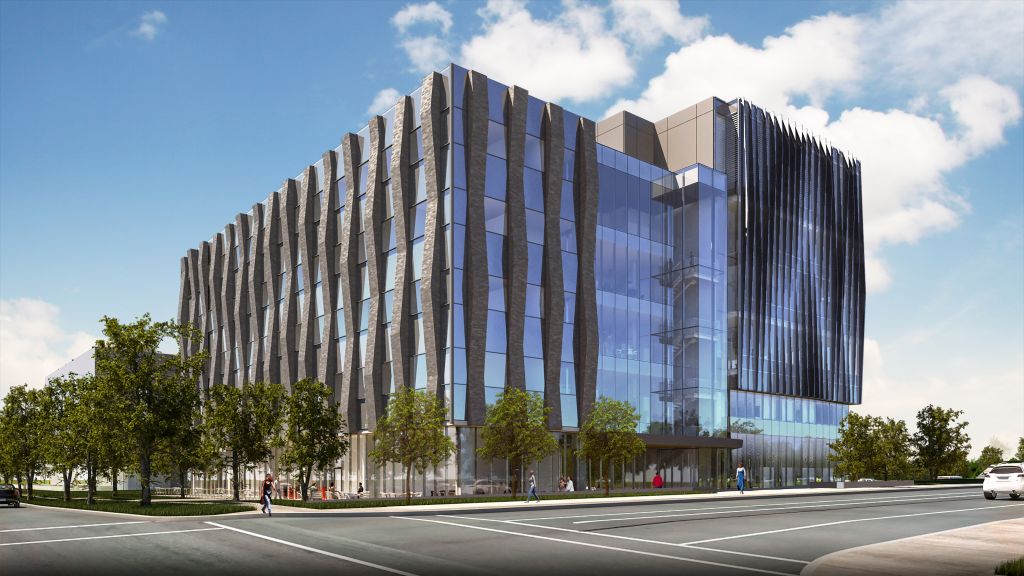 Diamond Schmitt Architects will be designing its second facility at the University of Toronto's (UofT's) new campus district at the Scarborough campus.
The Environmental Science and Chemistry Building will be adjacent to the Instructional Centre facility, which opened in 2011.
The 10,219-m2 (110,000-sf), $52.5-million structure will house five floors of laboratories, flexible study space, and academic offices. Visually, the masonry and curtain wall exterior will blend in with the Instructional Centre's appearance.
The design plans are targetting Leadership in Energy and Environmental Design (LEED) Gold rating. The project's sustainable features include:
geothermal boreholes;
an earth-tube system that will supply fresh air to the administrative wing;
fritted glazing minimizing solar heat gain;
light-emitting diode (LED) fixtures; and
high-performance curtainwall.
"The new building will be a showcase for both new technologies and existing sustainability initiatives," project architect Nigel Tai told Construction Canada Online. "A ground source heat pump system will help condition the building and offset fossil fuels, while earth tubes will help temper ventilation air. The existing campus stormwater strategy and criteria for this building will ensure negative effects from stormwater runoff will be minimized."
"The building will be lit using a combination of high-efficiency glazing and LED fixtures, controlled using photocells and occupancy sensors. Additionally, a focus on the indoor environment, from the existing smart scent policy to the selection of new low-emitting materials and finishes, will ensure students, faculty, and staff are provided with a healthy workplace," added Jonathan Waltr, sustainable design consultant from Ellis Don.
The facility is being constructed with a design-build  model, in partnership with EllisDon, on a fast track. The construction groundbreaking will take place next month with opening schedule for July 2015.
Endnotes:
[Image]: http://www.constructioncanada.net/wp-content/uploads/2014/06/U-of-T-Scarborough-Environmental-Science-building-NE.jpg
Source URL: https://www.constructioncanada.net/energy-efficient-campus-building-set-to-begin-next-month/
---