Eglinton LRT construction team lacks believable plan for completion: Metrolinx
by arslan_ahmed | January 4, 2023 4:16 pm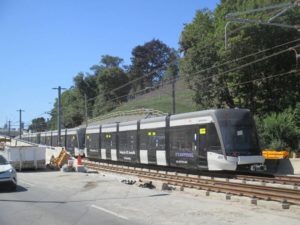 Confidential documents have revealed Metrolinx, the provincial agency responsible for Toronto's Eglinton Crosstown light rail transit (LRT) project, says the construction consortium behind the project, Crosslinx Transit Solutions, lacks a reliable plan to finish the subway line.
This is a follow-up to an Oct. 12, 2022, news item[2] from Construction Canada, which highlights the dispute between provincial agencies Metrolinx and Infrastructure Ontario (IO), and the construction consortium behind the project, including the firms ACS-Dragados, Aecon, EllisDon, and SNC-Lavalin.
According to confidential documents from Metrolinx, obtained exclusively by CBC Toronto[3], the project's total cost has increased by $1 billion from its projected 2018 cost of $11.78 billion, which encompassed the expenses for its design, construction, financing, and maintenance, spanning over a period of 30 years. Now, the cost has risen to $12.81 billion, and still there is work remaining.
The documents reveal Metrolinx and IO share some unsettled problems with the consortium building the line, and those issues have resulted in the delays. The two provincial agencies have doubts over the quality of the finished work, the unreal and impractical timelines, and the absence of a plan to finish the work on the line.
These new revelations come amidst concerns from members of Toronto's city council to issue a public inquiry into the project, resulting from what critics say is a lack of transparency on behalf of Metrolinx.
The documents further shed light on unresolved monetary claims against Metrolinx and IO by the consortium. It appears because of those unsettled claims, Crosslinx has refrained from providing an updated work schedule detailing the work being done to reduce the delay in the completion. The documents point out a new schedule would be communicated, but there is no mention of a new date for the expected completion of the line.
Overall, 98 per cent of the construction and engineering work on the project is stated to be complete, but testing is behind schedule, with almost 79 per cent of it achieved so far. The documents further state the schedule for the testing and commission is "overly ambitious and not achievable," according to the report.
The documents also show the provincial agencies had some doubts over the course of the construction on "significant deficiencies" in some of the finished work. However, it is unclear whether those issues have been solved. Some of the issues mentioned relate to concerns over seepage causing leakage and mould formation, raising doubts whether the trains could safely operate along the curves on the tracks.
Metrolinx refused to answer CBC Toronto's questions about the documents and sent back an earlier statement from September 2022, which was issued to announce the project's third delay.
Endnotes:
[Image]: https://www.constructioncanada.net/wp-content/uploads/2023/01/AA_LRTEglinton.jpg
news item: https://www.constructioncanada.net/metrolinx-blames-construction-consortium-for-indefinite-delay-on-eglinton-lrt/
CBC Toronto: https://www.cbc.ca/news/canada/toronto/confidential-documents-eglinton-crosstown-lrt-1.6675131
Source URL: https://www.constructioncanada.net/eglinton-lrt-construction-team-lacks-believable-plan-for-completion-metrolinx/
---