Edelweiss House reaches new LEED milestones
October 19, 2015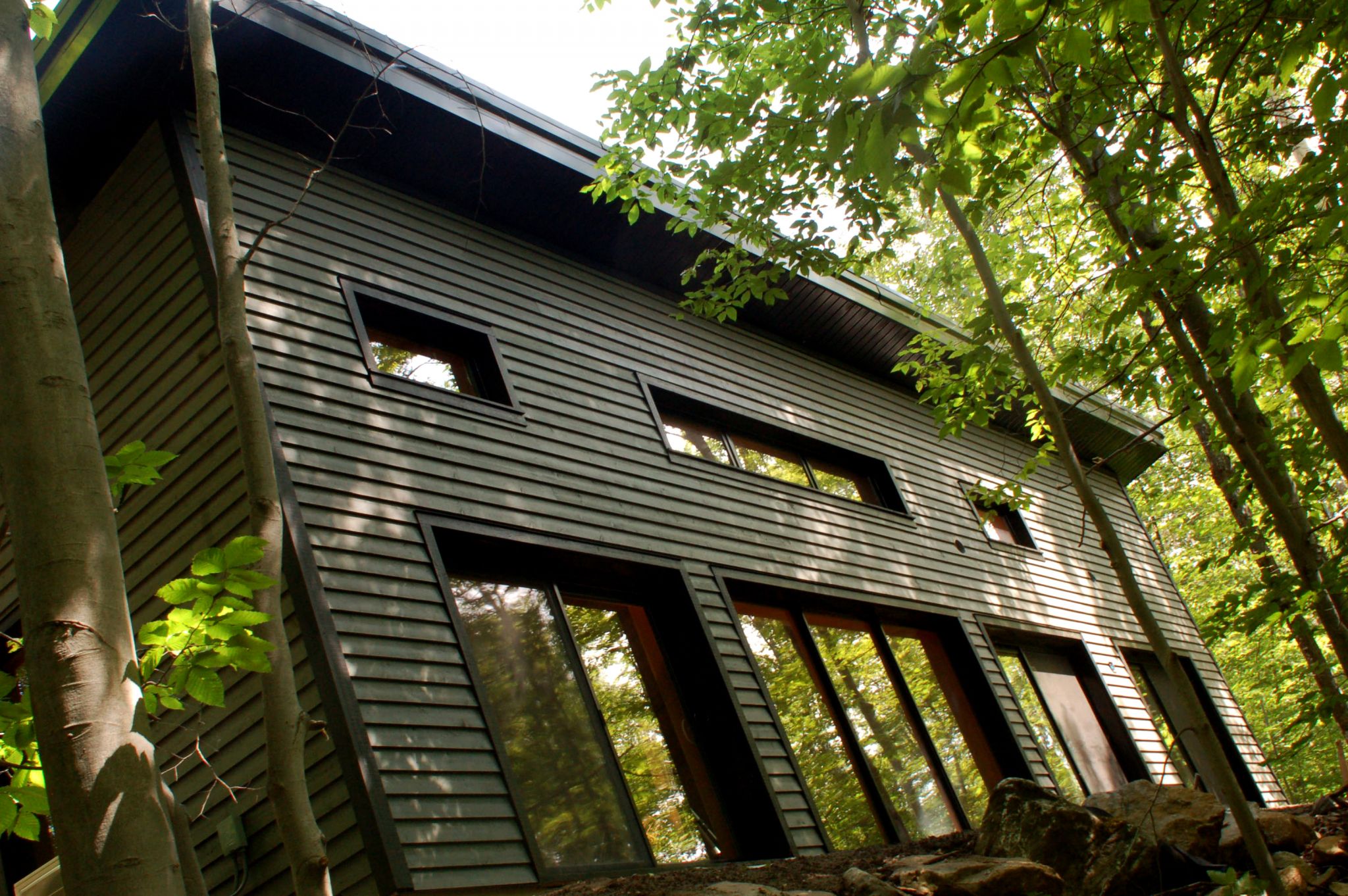 The Canada Green Building Council (CaGBC) announced Ecohome's Edelweiss House[2] in Wakefield, Québec, has become Canada's first Leadership in Energy and Environmental Design (LEED) v4[3]-certified building and the second LEED v4 Platinum certified home in the world.
The project, designed and built by Ecohome co-founders Emmanuel Cosgrove and Mike Reynolds, is a passively heated, cold-climate demonstration home with 144 m² (1552 sf) of space that cost approximately $250,000 to build. Energy bills are estimated to be less than $1.40 per day—a standard new home of comparable size consumes approximately 10 times more—and water savings is 60 per cent.
"We do not really build anymore, as our mission is education," said Cosgrove. "We undertook this project to show builders and homeowners it is not that hard or expensive to build better performing homes and that your true monthly overhead can actually be lower right from the moment you move in."
Edelweiss features slab-on-grade foundation, a vegetated roof, and heating via harnessing warmth from the sun, occupants, and appliances. It was built with non-toxic building materials and Forest Stewardship Council (FSC)-certified wood. Other features include locally sourced slate, reclaimed sunken river wood, sandblasted antique doors, and quartz countertops made of recycled porcelain plates, bottles, and mirrors.
The home will be used for workshops, as well as short-term rentals allowing building professionals or future homeowners to experience a passive solar home first-hand.
Want more on LEED? Click here. [4]
Endnotes:
[Image]: http://www.constructioncanada.net/wp-content/uploads/2015/10/PC_EcohomeCanadaGreenBuildingCouncil.jpg
Edelweiss House: http://www.cagbc.org/CAGBC/Programs/LEED/LEEDv4/LEED_v4_Leaders/Edelweiss_project_by_Ecohome.aspx?WebsiteKey=7e592978-5927-4a4c-9794-de62b4606664
Leadership in Energy and Environmental Design (LEED) v4: http://www.cagbc.org/leedv4
here. : http://www.constructioncanada.net/canada-ranked-top-country-producing-leed-certified-buildings/
Source URL: https://www.constructioncanada.net/edelweiss-house-reaches-new-leed-milestones/
---