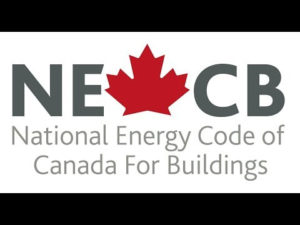 About this Event
Colton Brough- NECB 2020: The path to net zero
The NECB is our national energy code that dictates the minimum energy performance of commercial buildings. Released early last year the NECB 2020 is the most recent version of the code with changes to envelope, electrical and mechanical system efficiencies that will have an impact on how we design buildings in Alberta. This presentation will help users understand the changes to the new code, lessons learned from previous versions of the NECB, and how to comply with the new baseline and future energy strategies that will help design buildings in the future.
Please join us for our CSC Calgary February Breakfast Meeting
Event Details
DATE AND TIME
Tuesday, February 14, 2023, 7:00 AM MST
Location
The Winston Golf Club, 2502 6 Street NE, Calgary, AB T2E 3Z3
Refund Policy
No Refunds
Speaker
Colton Brough is a Building Performance Engineer with Stantec Consulting Ltd. He has been involved in the energy performance industry for over 5 years. His expertise ranges from providing energy modeling for new construction, energy audits for existing facilities and retrofits, measurement and verification services, and life-cycle cost analysis. A recent notable project in Alberta that Colton was involved in was the BMO Convention Centre Expansion where he provided early-stage parametric analysis to help the project identify energy strategies to meet its high-performance targets.