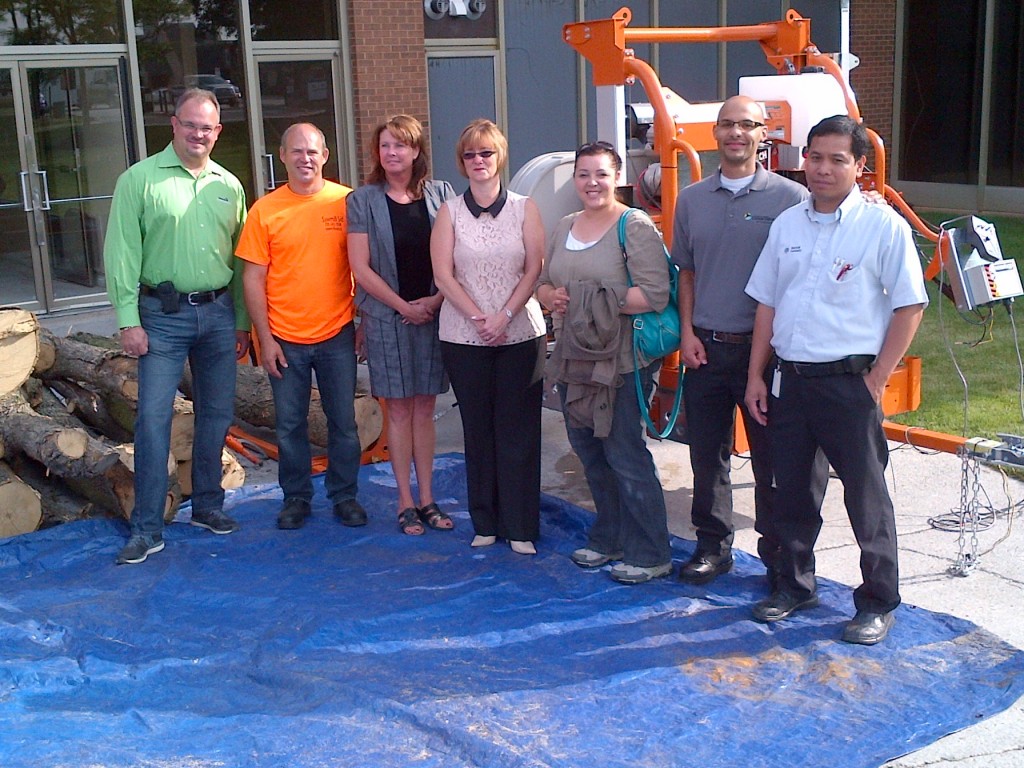 Ontario trees damaged by the emerald ash borer (EAB) are being turned into usable lumber onsite by Partners in Project Green.
The organization assists businesses manage sustainability programs and work together to create an eco-business zone around Toronto's Pearson International Airport. A demonstration was held in Etobicoke last week to show how companies are creating a solution to manage the waste from infected ash trees by 2017. Discovered in North America in 2002, the emerald ash borer originated in Asia and attacks all types of ash trees.
The event brought together property manager Bentall Kennedy and building and landscaping firm Sawmill Sid Lands & Housing to showcase how infected trees can be converted to usable lumber with onsite processing and milling without creating excess waste, or emission and storage challenges.
"As hard as it is for us to accept the inevitable decimation of the Ash tree population in Ontario, Partners in Project Green was unwilling to accept all these precious trees would simply be mulched and thrown away," Partners in Project Green's Alex Dumesle told Construction Canada Online. "We are happy to have found partners that were willing to explore solutions to this problem, and we are really thrilled to benefit from the leadership of Bentall Kennedy who are the first to divert their infested Ash trees away from landfill."
In addition to the demonstration, attendees were provided with information about sustainable property management practices.