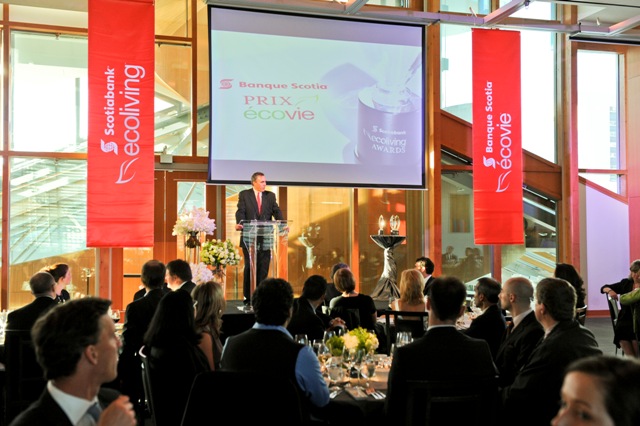 The largest 'green' awards program in the country, Scotiabank's EcoLiving Awards, is now accepting submissions for its second year.
The awards program is a part of the company's overarching eco-living initiative which informs Canadians about ways they can save on energy costs. It recognizes businesses, individuals, and students with a total of $75,000 in prizes for product and service ideas that will improve the energy-efficiency of homes.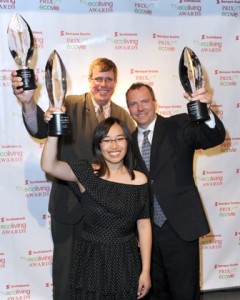 "The best place to implement energy efficiency is at the beginning stages of home construction," Scotiabank's vice-president of corporate social responsibility, Kaz Flinn, told Construction Canada Online. "We believe architects, construction professionals, engineers, and designers play an important role in weaving energy efficiency into the fabric of a home. Professionals in the green building sector in Canada are expanding the stock of sustainable and energy-efficient homes in Canada."
The top prize is a $50,000 Business Leadership Award, honouring a business that provides products or services that improve the energy-efficiency in residences. A winner is also selected by the jury panel for the $15,000 Innovation Award for a product prototype and a $10,000 Student Leadership Award, recognizing a post-secondary student's eco-friendly solution idea.
"EcoLiving helps get Canadians thinking and acting on ways that will allow them to reduce energy costs and at the same time reduce their overall energy usage footprint," explained Flinn.
Last year's Business Leadership Award went to BUILD, a contracting company who hires and trains employees locally to retrofit low-income homes with energy-saving features.
Further information and entry submissions can be accessed through the Eco-Living website until February 15, 2013.