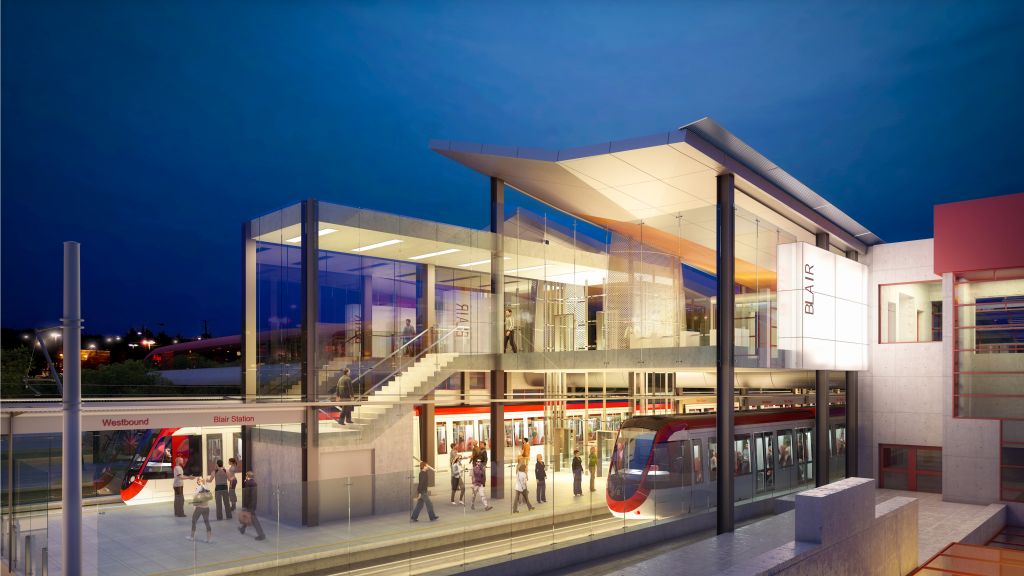 Financial plans for Ottawa's light-rail transit (LRT) line have been finalized, and construction has begun.
The $2.1-billion Confederation Line project is the largest infrastructure undertaking in the city's history. It includes the construction of 12.5 km (7.7 mi) of track, 13 new transit stations, and a 2.5-km (1.5-mi) long underground tunnel. In addition to the transit lines, Highway 417 will be widened, and a storage and maintenance facility will be constructed.
The project will aim to address the city's transportation issues, Gary Craig, rail engineering and maintenance chief, told Construction Canada Online.
"The Confederation Line project will bring a number of economic, environmental, and social/cultural benefits to the City of Ottawa," he explained. "Perhaps the most important benefit is it resolves the challenge our city faces from the bottleneck of transit service through the downtown core."
The consortium design/construction team's plans include recycling 75 per cent of the construction's excavated rock to be used as a base material for the tracks. In addition, other sustainable features include:
estimated 94,000-tonne annual greenhouse gas (GHG) emissions reduction by 2031;
predicted 4500-tonne annual reduction in criteria air contaminants (CACs) by 2031; and
annual reduction of 5600 tonnes in salt use for maintenance during the winter months.
"The 2.5-km tunnel underneath downtown, combined with the increased ridership capacity and efficiency of LRT technology, will provide the City with room to grow its transit network for generations to come," Craig said.
Completion for the system is scheduled for 2018.