Construction bid competition open to students
February 21, 2017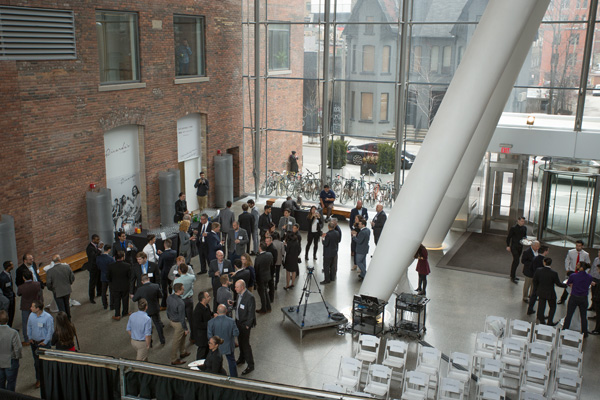 The Construction Institute of Canada's[2] (TCIC's) National Student Bid Competition[3] is underway, with the deadline for bid submissions approaching. This event requires students to undergo a simulated bidding process for a project in the industrial, commercial, and institutional (ICI) sector, as realistically as possible. The process includes both creating a construction schedule and analyzing quotes.
Electronic bid submissions must be received by March 29 (any RFIs must be submitted by March 22), with the second phase—hard-copy submissions—due the following day. Compliant bidders will be notified April 5, with an awards ceremony scheduled for April 11. Those designated non-compliant will have the opportunity to appeal until April 6.
Prizes are awarded in the categories of:
Most Accurate and Complete (with a $2000 prize for the first-place winner, $1000 for second place, and $500 for third);
Closest to Target Price (with a $1000 prize for the first-place winner and $500 for second);
Most Professional (offering a single $1000 prize);
Building Information Modelling (BIM) Award (offering a single $500 prize); and
the Esteemed Mentor Award, recognizing one student-chosen mentor per city.
In the spirit of accuracy and professionalism integral to the competition, teams unable to meet deadlines will automatically be eliminated from consideration for the Most Professional Bid prize and stand a chance of being disqualified entirely.
Competition organizers have exceeded last year's participation statistics of 70 teams and eight schools. This year, 93 teams are participating, comprising 349 students from nine schools, including:
George Brown College (Toronto);
Northern Alberta Institute of Technology (Edmonton);
Centennial College (Toronto);
Nova Scotia Community College (Halifax);
La Cité College (Ottawa);
Ryerson University (Toronto);
Humber College (Toronto);
Niagara College (Welland, Ont.); and
British Columbia Institute of Technology (Burnaby, B.C.).
Registration closed in late January, but those interested can check the competition's site[4] for further updates.
Endnotes:
[Image]: https://www.constructioncanada.net/wp-content/uploads/2017/02/TCA-Student-Bid-Award-Ceremony_163.jpg
Construction Institute of Canada's: https://www.tcic.ca/pub/
National Student Bid Competition: http://tcicbidcomp.com/index.shtml
site: http://tcicbidcomp.com/index.shtml
Source URL: https://www.constructioncanada.net/construction-bid-competition-open-to-students/
---