Coating Hybrid Tanks: Communities awash in water coating projects
April 13, 2015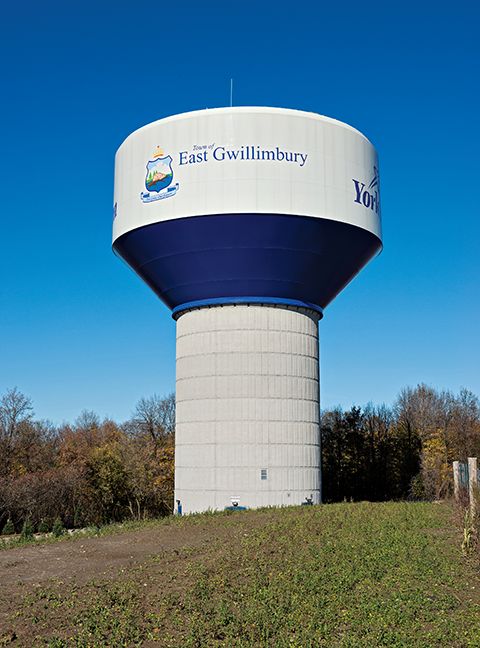 By David Walker
Municipalities, towns, and cities across Canada are pumping up inspections of elevated tanks and underground reservoirs where drinking water is stored, according to engineers and contractors specializing in steel and concrete infrastructure used for potable water storage.
At consulting engineering firm CIMA+, associate partner Mike Elliott has worked on assessments of five elevated water storage tank projects to determine the tank's condition including the internal and exterior coating systems. These assessments are conducted by certified coating specialists to evaluate the systems for continued service, maintenance, or remediation.
Throughout the country, regulatory agencies are following the recommendation of the American Water Works Association (AWWA), calling for comprehensive tank inspections every three to five years.
"Municipalities are becoming smarter about conducting regular inspections and taking better care of these assets," said Elliott.
Elliott cited the example of a 3.8-million L (1-million gal) composite water tank owned by the Chatham-Kent Public Utilities Commission in Ontario. The inspection revealed significant rust bloom on the roof, as well as spot corrosion throughout the structure built in 1994. Given its poor condition, inspectors recommended complete removal and replacement of the nearly 20-year-old coatings.
The Chatham-Kent water tank was enclosed with full scaffold and contained under negative air pressure during the removal of the old exterior paint and before the application of a new fluoropolymer coating system. Ongoing inspections throughout the various stages of surface preparation and coating application ensured contractors conformed to CIMA+ project specifications.
Following standards
CIMA+ specifications are stringent when it comes to surface preparation and coating application. Interior steel was prepared in accordance with Society for Protective Coatings (SSPC) 10/NACE No. 2, Near-white Blast Cleaning. Exterior coatings were removed and the steel prepared in accordance with SSPC 6/NACE No. 3, Commercial Blast Cleaning.
CIMA+ follows AWWA standards for outside coating systems (OCS) and inside coating systems (ICS) for the surfaces of steel tanks used for potable water storage. These standards are neither specifications, nor certify specific products. Rather, the AWWA standards reflect varying technologies widely used in the industry. Each system reflected in the standard offers differing cost, scheduling, and longevity implications.
For the OCS, CIMA+ specified an organic zinc-rich primer, an aliphatic acrylic polyurethane intermediate coat, and a low volatile organic compound (VOC) fluoropolymer finish coat.
The ICS consisted of a zinc-rich urethane and a 100-per cent solids epoxy topcoat certified by NSF International as per NSF/ANSI 61, Drinking Water System Components–Health Effects, which sets criteria for potable water system components including protective coatings. Organic zinc-rich primers offer an unlimited maximum recoat window allowing contractors maximum flexibility in planning work.
After the ICS had cured, high-voltage holiday testing was performed in accordance with NACE SP-0188, Discontinuity (Holiday) Testing of New Protective Coatings on Conductive Substrates, to detect the presence of defects in the coating film such as pinholes, voids, cracks, or thin spots. Holiday testing involves a procedure for electrical detection of discontinuities that are not readily visible in nonconductive coating systems. Typically, low-voltage testing is used on cured coating systems of less than 508 µm (20 mils) dry film thickness (DFT). High-voltage holiday testing is required for cured coating systems that are thicker than 20 mils DFT. Testing is conducted on 100 per cent of the internal tank surface to ensure the coating is continuous in all areas and repairs are made wherever holidays are detected.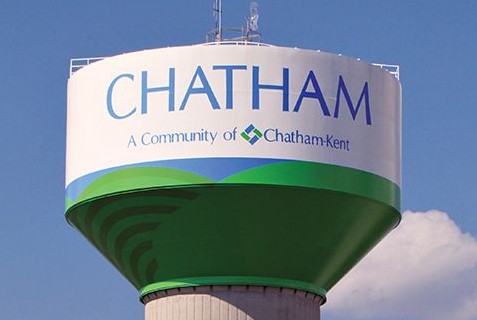 Lifecycle considerations
When specifying coating systems, the lifecycle cost is a major consideration. Chris Hunter, vice-president and principal for water and wastewater projects based out of the Waterloo, Ontario, office of Conestoga-Rovers & Associates (CRA), a GHD company, is regularly involved with water project assessments including the development of performance-based specifications for new and rehabilitation coating systems. He leads a team of professionals in the assessment, design, and capital planning of water storage facilities across Canada. Many of the water tank projects evaluated by CRA have required total removal of the old coating systems that have reached the end of their lifecycle.
During the past decade, Chris Hunter has worked with coating consultants and industry experts to develop several performance-based coating specifications for new and existing elevated water storage tanks. The high cost of labour and environmental controls associated with these projects has risen substantially over the years.
"As we extend the life of the coating system, the lifecycle cost comes down substantially for our clients," said Hunter.
He offered the example of a new composite water storage tank in Queensville, Ont., where a lifecycle costing approach was used for the coating selection resulting in the application of a high-quality coating system intended to minimize the long-term maintenance cycle. This was achieved with a low-VOC fluoropolymer coating system on the tank's exterior. With its blue cone and logos from the municipality of East Gwillimbury and York Region, the project was voted one of the Top 12 water tanks in North America for 2013 in a Tank of the Year competition sponsored by a coatings manufacturer.
Selection of the coating technology to be used is often solely based on initial capital cost. However, the industry has recently started to understand the most expensive option can be the cheapest long-term option.
Growing trends
In recent years, a growing trend toward the use of logos, graphics, and even murals on elevated water tanks has been seen by Alec Hunter, project manager with Heritage Restoration, which specializes in historical restoration and the renovation of water tanks.
"The logos are definitely getting more intricate," Alec Hunter said. "In the past, they were mostly bold letters with the town's name."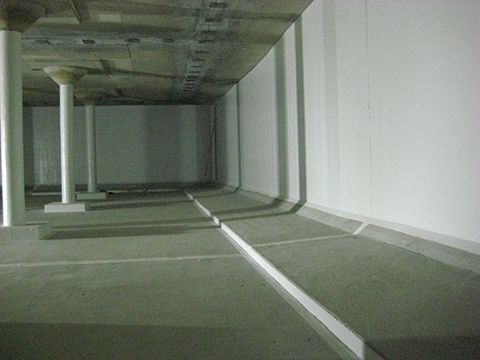 The expanded use of logos and graphics has been accompanied by the growing use of fluoropolymer coating systems offering outstanding resistance to ultraviolet (UV) light degradation for unprecedented long-term gloss and colour retention.
Exterior graphics for the Chatham-Kent tank were designed by a graphic artist using a blue and green colour scheme representing the region's fertile land and abundant waters. At a dedication ceremony to unveil the water tank's new design, public officials applauded the renovated landmark as a source of community pride promoting Chatham-Kent as "the municipality that is truly cultivating growth, shore to shore." The water tank was also voted a Top 12 Tank of the Year in 2014.
Typically, water tanks in Canada are white with a blue cone or solid white, according to Alec Hunter. Heritage Restoration has over-coated or recoated every style of elevated water tank, from standpipes and spheroids, to multi-legged and composite towers.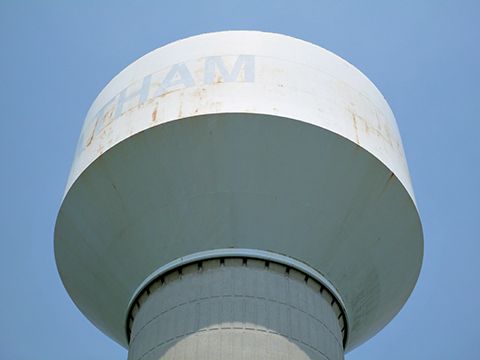 Coating crews generally consist of six to seven workers with two teams of two working on the tower, one or two workers on the ground where they watch for hazards and prepare materials, and a quality assurance (QA) superintendent in charge of onsite safety and record-keeping. Protecting workers from exposure to old coatings containing lead or other harmful chemicals is an important requirement involving special training, use of personal protective equipment (PPE), and onsite safety monitoring.
Approximately half the OCS projects Historic Restoration sees involve overcoating an existing coating system found to be in sound and stable condition. Unlike a recoat project requiring abrasive blasting to remove old coatings down to bare metal, surface preparation for an overcoat consists of power washing and power tool cleaning to remove loose mill scale, rust, paint, and other foreign matter. Overcoating crews usually work in swing stages suspended from the top of the tank or from a crane and basket.
The majority of water tank renovations occur between April and May, or from August to November. Smaller communities usually require water tanks to be in service during the peak demand months of July and August, while larger municipalities with multiple water towers or reservoirs can often remove a water tank from service for maintenance without affecting the water system's normal operation.
Coating work in underground reservoirs is usually scheduled during the winter when demand for water is low, according to Anthony Parente, who works with the Region of Peel in the Greater Toronto Area (GTA).
Underground reservoirs, representing most of the water storage facilities in the Region of Peel, are inspected every three years for damage to interior concrete and exposed metal caused by corrosion from chemicals used to treat the water. The region owns 35 reservoirs that have capacities ranging from about
37 to 170 million L (10 to 45 million gal).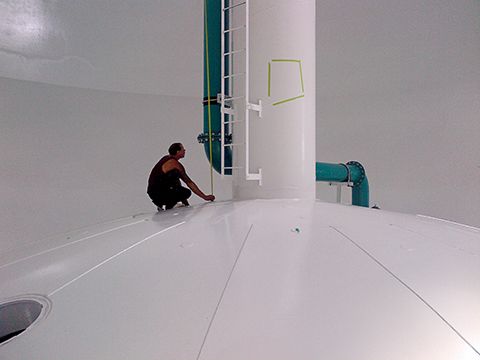 Some of the region's reservoirs have been in service since the 1950s and were poorly constructed or neglected by previous owners resulting in various levels of damage to concrete walls and support columns.
On being transferred to the Region of Peel, the reservoirs came under Parente's comprehensive inspection program that revealed concrete infrastructure had degraded by a 6.35 mm (1/4 in.) or more, requiring a system-wide restoration effort.
During restoration, reservoirs had to be lit, heated, and dehumidified to achieve the proper conditions for coatings to be applied to concrete. The majority of older reservoirs had a single access point resembling a manhole shaft, making it difficult to bring in equipment required for the restoration. In many cases, structural modifications to these openings were needed to accommodate equipment and material movement.
Once the equipment was installed, it took about two weeks to bring the temperature and humidity to a condition where crews could work inside the reservoir. Projects can last from a few weeks to several months, depending on the amount of concrete damage that needs to be repaired.
Most reservoirs lie under public parks and athletic fields, so the presence of construction equipment may sometimes be an inconvenience to those using these amenities. To minimize disruption, extensive efforts were made to suppress noise from equipment and minimize safety hazards during renovation work.
Degraded walls and support columns inside the reservoirs were abrasive blast-cleaned to achieve a suitable surface for a protective coating system to be applied. Support columns damaged beyond repair were replaced.
A cementitious repair mortar was trowel-applied to severely deteriorated concrete surfaces to prepare them for top coating with a spray-applied, high-performance epoxy certified by NSF International in accordance with NSF/ANSI 61.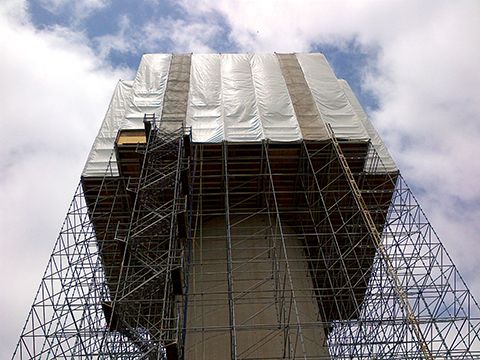 Conclusion
Many engineers and contractors specializing in water storage tanks and reservoirs agree coating technology for these projects has made significant advancements during the past two decades with the adoption of zinc-rich primers, superior UV-resistant finish coats, and concrete resurfacers.
The specialists also expect continued emphasis on inspection and maintenance of elevated tanks and reservoirs to ensure the country's drinking water is clean, safe, and in adequate supply for future generations.
"As municipalities become better educated and more involved in the management of water tanks and reservoirs, they are relying more on proactive maintenance programs than reactive maintenance, with the primary goal of maintaining a high level of service to customers at minimal costs," CRA's Chris Hunter added.
Cellular antennas complicate water tank coating projects
Wind, weather, and confined jobsites have always created challenges for engineers and contractors who work on water tank projects, but now there is another complication to contend with: cellular antennas.
In most municipalities, elevated water towers are constructed on the highest ground available in order to achieve maximum water pressure. This makes the towers ideal for attaching cellular antennas, which can play havoc when major renovation work is required.
"That is one of the biggest challenges we face today," said Mike Elliott, associate partner and project manager with CIMA+. "Clamps used to attach the antennas to guardrails on the tank dig into the existing coatings causing corrosion and rust."
On the 3.8-million L (1-million gal) composite tank in Chatham-Kent, Ont., 15 cellular antennas were attached to a guardrail encircling the structure. The lease agreement for the water tower provided for the removal of the antennas to accommodate the recoating project. CIMA+ also designed a stainless steel antenna support structure allowing the antennas to be bolted to the top of the tank after the project was completed.
Concerns over the cellular antenna issue were echoed by Region of Peel's Anthony Parente, in the Greater Toronto Area (GTA). "When we put up new tanks, we want to ensure they can accommodate the cell phone industry, while covering the capital cost associated with doing that," he explained.
Elliott and Parente emphasized municipalities need to address the removal of cellular antennas for major renovation projects in their lease agreements with communications companies.
"Dedicated antenna support structures are another trend," Elliott added. "When a major recoating project is required, the support structure can be removed and placed on the ground where it is not in the way of scaffolding or coating crews. When the work is finished, the support structure and antennas can be craned back up to the top of the tank."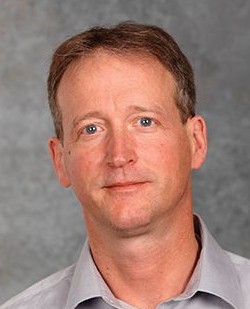 [7]David Walker has more than 25 years of experience in the protective coatings industry. He is a NACE Certified Coating Inspector and belongs to both the Society of Protective Coatings (SSPC) and the American Water Works Association (AWWA), as well as the AWWA Coating Standards committees. Walker holds an honours bachelor's degree in business administration from Wilfrid Laurier University in Waterloo, Ontario, and a master's degree in business administration from McMaster University in Hamilton, Ontario. He can be contacted at dwalker@tnemec.com.
Endnotes:
[Image]: http://www.constructioncanada.net/wp-content/uploads/2015/04/131028-Tnemec-034.jpg
[Image]: http://www.constructioncanada.net/wp-content/uploads/2015/04/Chatham-ON-2.jpg
[Image]: http://www.constructioncanada.net/wp-content/uploads/2015/04/IMG_4305.jpg
[Image]: http://www.constructioncanada.net/wp-content/uploads/2015/04/Chatham_Before02.jpg
[Image]: http://www.constructioncanada.net/wp-content/uploads/2015/04/Chatham-Kent-Interior01.jpg
[Image]: http://www.constructioncanada.net/wp-content/uploads/2015/04/Chatham_containment_01.jpg
[Image]: http://www.constructioncanada.net/wp-content/uploads/2015/04/Dave-Walker-Headshot.jpg
Source URL: https://www.constructioncanada.net/coating-hybrid-tanks-communities-awash-in-water-coating-projects/
---