Jennifer Morgan, CSI, and Michael Chusid, RA, FCSI, CDT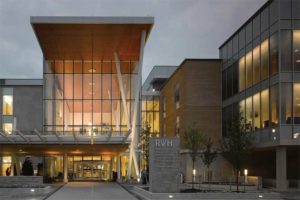 The 2020 edition of the Canadian Standards Association (CSA) B72:20, Installation Code For Lightning Protection Systems, is a significant overhaul of the previous, 1987 version. According to Simon Larter of Dobbyn Lightning Protection, chair of the CSA committee responsible for writing the new edition, "This is the first revision to the document in over 30 years and marks a major step forward for the Canadian lightning protection industry. A quick look…shows a vastly changed code, boasting much greater applicability and clarity. Requirements that users previously found confusing and conflicting have been removed and the regulatory loopholes have been eliminated. In their place is a fully updated standard complying with CSA's latest style manual, and streamlined for ease of use and installability."
Larter explains, "Major changes include harmonization of the requirements with those of the U.S. lightning protection standard (the National Fire Protection Association [NFPA] 780, Standard for the Installation of Lightning Protection Systems), an added chapter on protection for solar arrays, and a new lightning risk evaluation method. Guidance has been added for several specialized structure types, including structural steel buildings, telecommunications equipment, rooftop helipads, and fabric structures. The document now gives authorities having jurisdiction (AHJs) and design professionals more comprehensive information from which decisions regarding lightning protection can be derived."
The updated requirements, as they are incorporated by reference into the National Building Code (NBC) §s3.6.1.3 and other codes and standards, "will dramatically increase the quality and safety of lightning protection systems country-wide," according to Larter.
This will have an obvious and immediate impact on the work of lightning protection system (LPS) designers and installers. Additionally, architects, engineers, and property managers and owners will benefit from increased clarity when drafting lightning protection project specifications. This, in turn, should lead to increased protection of buildings and their contents from lightning damage.
Bringing it down to earth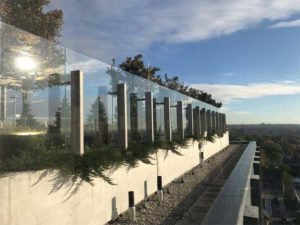 Lightning is one of the most frequent, violent, and destructive forces of nature. Yet, individual incidents seldom generate the type of widespread attention garnered by meteorological events that affect a broad region, such as floods or blizzards. A reading of headlines from across Canada reveals significant havoc is caused by lightning on a regular basis. (See "Lightning Damage Case Studies", page 24.)
To determine which buildings are most vulnerable to lightning damage, a risk assessment guide is included in Annex C – Determining the Need for Protection of CSA B72:20. Lightning protection should be provided for a structure if the threat exceeds the tolerable threshold.
Factors contributing to the lightning threat determination include:
ground flash density – the frequency of lightning strikes in various parts of the country;
equivalent collection area – taller and bigger structures provide a larger "target" for lightning; and
location factor – isolated, tall, and elevated structures are at greater risk than are those that are surrounded by taller buildings.
Tolerable lightning frequency is based on:
construction – buildings with combustible structural systems and roofs have less tolerance than are those with noncombustible and conductive materials;
contents – buildings with valuable or hazardous contents have less tolerance than those with lower value;
occupancy – buildings that are difficult to evacuate have less tolerance than other structures; and
consequences – structures that are required to provide continuity of service have less tolerance, structures where a lightning strike could have dangerous consequences to the environment have a much lower tolerance.

Control the content you see on ConstructionCanada.net!
Learn More.