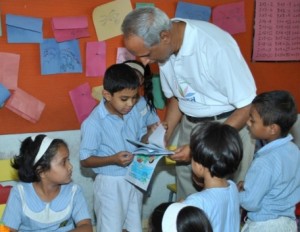 The second World Plumbing Day is happening next month to draw attention to the importance that plumbing plays in relation to public health and the environment.
On March 11, plumbing organizations across the country are joining the Mechanical Contractors Association of Canada (MCAC) and the Canadian Institute of Plumbing and Heating (CIPH) to participate in activities with the aim of raising awareness to the important role played by Canada's plumbing industry. (For more information, visit www.worldplumbingday.org.)
The principal World Plumbing Council (WPC) celebration will take place in Bangalore, India, where a meeting between WPC and the World Health Organization (WHO) will occur. This event will feature medical and plumbing experts who will discuss the link between good plumbing and good health.
Robert Burgon, WPC chair, said, "Our hope is that on World Plumbing Day, the world will come to realize plumbing is essential in protecting both the health of our people and the health of our planet."
Burgon told Construction Canada Online that although World Plumbing Day is only in its second year, there is already clear evidence it is effective in raising awareness that plumbing is an industry that needs to be respected and must not be taken for granted.
In related news, the Plumbing, Heating, Cooling, Piping's (PHCP's) December 2010 report, produced by the Profit Planning Group, showed the year-to-date total sales for plumbing and heating products are up 7.8 per cent, or $374.4 million, for a year-end total of $515.0 billion.
Included in this figure for sales between December 2009 and 2010:
• plumbing sales increased by 5.4 per cent;
• hydronics went up by 4.3 per cent;
• industrial polyvinylidene fluoride (PVF) rose 13.2 per cent; and
• waterworks sales grew by 4.4 per cent.