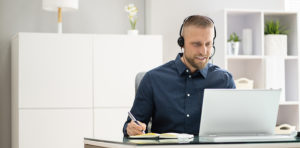 The Canadian Construction Documents Committee (CCDC) has launched a new webinar program to provide information and guidance about the content and use of their standard construction documents.
The committee will debut its CCDC Document Webinars in June, with the first session focusing on CCDC 11, Contractor's Qualification Statement. CCDC 11 is an industry standard form often used for prequalifying general contractors and trade contractors. It can be used as a part of, or as a sole document in, a request for quotation (RFQ).
The June webinar will explain everything there is to know about CCDC 11, including the two new sections on insurance references, health, and safety. Participants will also learn how to properly fill out the CCDC 11 forms. Whether they are preparing or receiving the CCDC 11, they will not want to miss this informative webinar.
The session will be 90 minutes in length, available in both English and French. The cost to participate is $75 plus tax.
Registration information and dates are available below.
Thursday, June 9
Tuesday, June 22