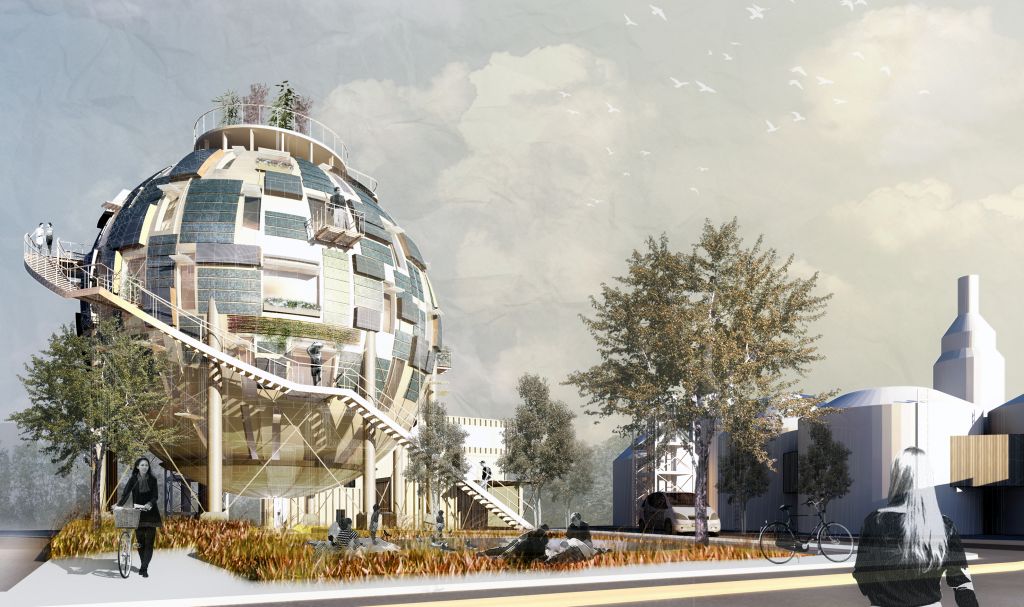 A pair of Canadian students has taken third in an international competition to develop affordable, energy-efficient housing solutions.
Leon Lai and Eric Tan's Silo House design was awarded $5000 in Dow Chemical Company's "Solar Design to Zero" challenge. It involves the conversion of discarded oil silos—with their spherical surfaces offering ideal year-round solar-energy collection—into residential dwellings. The adaptive reuse proposal also provides a use for the 49,000 waterproof, industrial vessels that may otherwise be obsolete in the post-oil world of the future.
"The students' designs are perfect examples of the innovative thinking needed to create sustainable and energy-efficient housing both now and for the future," said Dow Solar's Pat Nugent. "The competition challenged students to think outside the box to develop net-zero solutions that will ultimately shape the future of sustainable residential building and design."
The competition garnered 131 entries from 19 countries. Winners were announced at the National Association of Home Builders (NAHB) International Builders' Show earlier this month. First place went to the Live/Work team from South Carolina's Clemson University School of Architecture.