Canadian roofing expert honoured by ASTM award
by mbuckstein | October 3, 2012 2:49 pm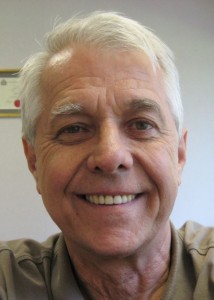 Canadian Roofing Contractors Association (CRCA) technical director, and Construction Canada author, Peter Kalinger has been presented with the William C. Cullen Award by ASTM International Committee D08 on Roofing and Waterproofing.
Kalinger, a CSC member, has been a part of the committee for more than 15 years. His involvement in developing standards for sustainable roofing assemblies contributed to him receiving this award.
"I was fortunate to participate in the 1996 workshop at the Oak Ridge National Laboratory (ORNL) where the concept of sustainable low-slope roofing was first developed," Kalinger told Construction Canada Online. "As an active member of International Council for Research and Innovation in Building and Construction (CIB) and International Union of Laboratories and Experts in Construction Materials, Systems, and Structures (RILEM), I assisted in creating publication No. 271, Towards Sustainable Roofing, based on the outcomes of the ORNL workshop. This publication defined sustainable roofing and provided a number of tenets or guidelines that have become the benchmark for implementation and classification of sustainable roofing systems."
Moving forward, Kalinger hopes future ASTM standards will address the delicate balance between creating sustainable roofs and the affect they may have on air, moisture, and thermal equilibrium of the building envelope.
"I am deeply honoured to have been selected as the 2012 recipient, particularly as I believe there are currently numerous individuals in the roofing industry far more deserving. This is all the more meaningful to me as it is conferred in memory of Bill Cullen, one of the most knowledgeable and respected members of the roofing community," Kalinger said.
To read some of his articles, see "Revisiting Roofing: Choices for sustainable construction" and "The Roof as an Air Barrier."
Endnotes:
[Image]: http://www.constructioncanada.net/wp-content/uploads/2014/06/Peter2012.jpg
Source URL: https://www.constructioncanada.net/canadian-roofing-expert-honoured-by-astm-award/
---