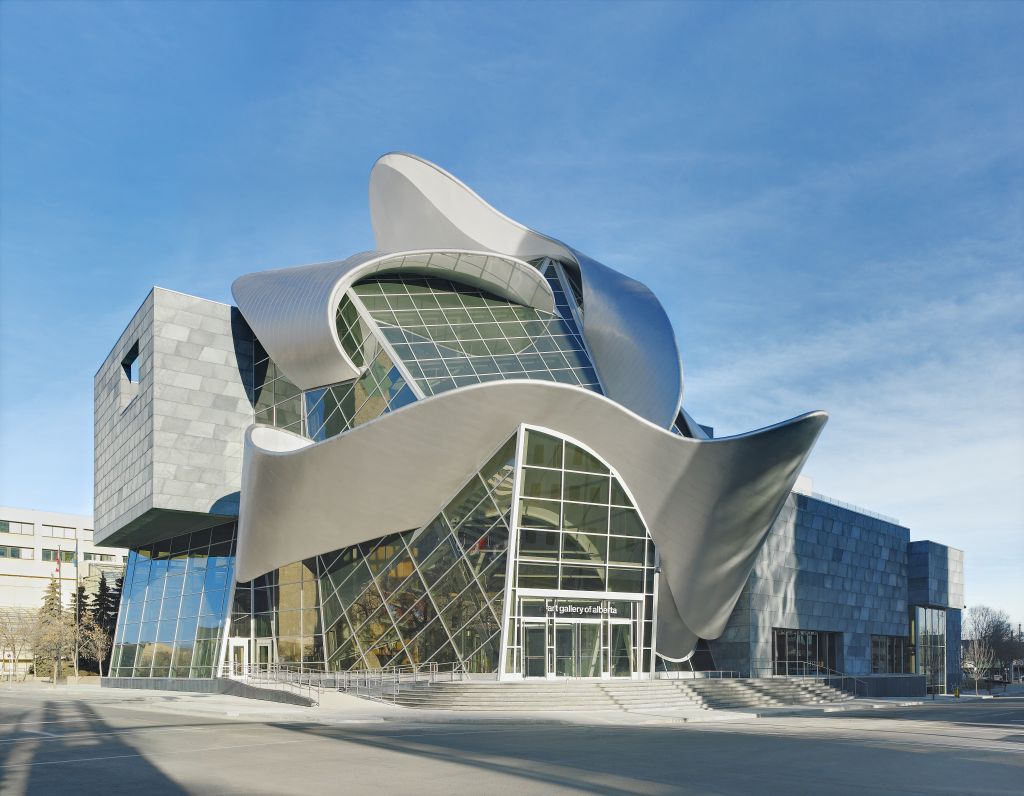 A Canadian art gallery won the Overall Excellence award in the Metal Construction Association's (MCA's) 2010 President's Awards.
Edmonton's 7897-m2 (85,000-sf) Art Gallery of Alberta includes 5574 m2 (60,000 sf) of zinc with a quartzite backing, 4682 m2 (50,400 sf) of coil-applied stainless steel, 2090 m2 (22,500 sf) of painted aluminum, and high-performance glazing.
Designed by Randall Stout Architects, the materials selected for the building were designed to create a dramatic quality that allows it to transform along with its natural surroundings.
The judges were impressed with the materials used for the curved linear design, which changes throughout the day.
The awards are given to outstanding building projects involving MCA member companies. They honour innovation and creativity while showcasing how metal products help achieve exceptional building designs.
Projects were awarded in five categories: Overall Excellence, Roofing, Commercial-Industrial, Municipal-Institutional, and Residential. MCA also presented four projects with Honorable Mentions for each project's unique or exceptional application. The art gallery was the only Canadian winner this year.
For more information, visit www.metalconstruction.org.