Canadian lumber company wins North American safety innovation award
by arslan_ahmed | July 26, 2022 3:44 pm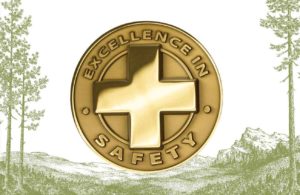 APA – The Engineered Wood Association awarded the coveted Innovation in Safety Award 2021 to two mills of Canadian Tolko Industries Ltd., one in Athabasca, Alberta, and the other in Armstrong, British Columbia.
The Alberta mill excelled in equipment-based safety innovation, while the facility in British Columbia showcased brilliance in process-based safety innovation. Another two Canadian companies Resolute Engineered Wood and West Fraser won Safest Company Awards in their respective categories. A total of 16 facilities, representing seven APA member companies earned awards in various competition categories, with some mills being multiple award winners.
In 2021, 69 structural wood panel and engineered wood product facilities from the North American region and abroad—members of the Engineered Wood Association—were considered for the competition. The APA committee, comprised of safety professionals from the member organizations, set out three goals last year: make the APA program the premier safety awards program in the industry, encourage the sharing of best practices to improve the industry's safety culture and programs and, most importantly, improve the industry's overall safety performance by reducing workplace injury and illness rates.
While only members are eligible for awards, the data to establish an inclusive industry-wide performance benchmark comes from non-members too. In 2021, 80 firms reported their data.
Endnotes:
[Image]: https://www.constructioncanada.net/wp-content/uploads/2022/07/AA_APASafety.jpg
Source URL: https://www.constructioncanada.net/canadian-lumber-company-wins-north-american-safety-innovation-award/
---