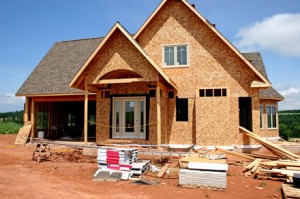 After lagging behind in the second half of 2010, housing starts are forecast to stabilize this year and next, according to Canada Mortgage and Housing Corporation's (CMHC's) first-quarter report, "Housing Market Outlook–Canada."
Housing starts are expected to range between 157,300 to 192,900 units this year, with a point forecast of 177,600 units. In 2012, housing starts should range from 154,600 to 211,200 units, with a point forecast of 183,800 units.
Next year, Ontario, Manitoba, Saskatchewan, Alberta, and British Columbia are expected to see a rise in migration. Bob Dugan, CMHC's chief economist, told Construction Canada Online the economy out West is more driven by commodities.
"This will generate employment and lead to migration for jobs, which, in turn, will increase housing starts," he explained.