Canadian budget positive for construction skills
by mbuckstein | April 3, 2013 11:57 am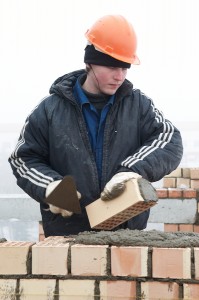 Announced March 21 by finance minister Jim Flaherty, the 2013 federal budget includes positive initiatives for the construction industry.
A focus of the budget addresses the problem of a declining skilled construction workforce. This includes the Canada Job Grant, which connects skills training with employers. Skills training will be funded with $15,000 per individual trainee. The federal government will contribute $5000, and this will then be matched by the employer and province or territory. Funds will also be invested in creating cohesive, consistent apprenticeship requirements across the country.
Additionally, improvements to the existing Temporary Foreign Worker Program will be made. The goal is to attract young people, Aboriginal, and immigrant workers into the trades sector to make up for the 210,000 expected to retire in the next 10 years.
Infrastructure funding over the next decade was announced in the Building Canada Plan, ensuring limited funding gaps for many projects currently underway.
Some of the individual programs include:
$14 billion for projects with national, regional, and local importance;
$7 billion over the next decade for First Nations infrastructure projects; and
$10 billion investment federal buildings and infrastructure improvements.
Endnotes:
[Image]: http://www.constructioncanada.net/wp-content/uploads/2014/06/bigstock-A-brick-layer-worker-building-18986885.jpg
Source URL: https://www.constructioncanada.net/canadian-budget-positive-for-construction-skills/
---