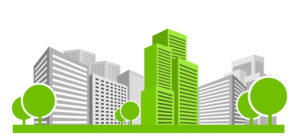 Government of Canada will provide $526,785 to a custom home builder in N.S. to support a project conducting front-end engineering design studies of deep energy retrofits for six municipally owned buildings in Sask., Ont., and N.S., to discover cost-effective pathways to reduced energy consumption through panelized retrofits.
Fruther, the project aims to de-risk future investment for other building owners; and grow confidence and experience in deep energy retrofits among municipalities and industry stakeholders.
The funding will go through Natural Resources Canada's Green Infrastructure–Energy Efficient Buildings Program to RSI Projects Inc., as part of the ReCover initiative, which is based on a systematic, modular approach to affordable deep energy retrofits, developed in the Netherlands, called EnergieSprong. The process involves wrapping the building in a new prefabricated skin and replacing the mechanical systems with smaller, more efficient components, a much faster and less disruptive method than a typical renovation, allowing for occupants to remain in the building throughout the work.
Buildings and homes contribute approximately 18 per cent of Canada's greenhouse gas emissions.
The $48.4-million Energy-Efficient Buildings Program is part of the $180-billion Investing in Canada Plan, supporting the reduction of buildings emissions nationally.
Programs such as this one have contributed to the objectives of the Canada Green Buildings Strategy. Minister Wilkinson launched consultations on the Strategy on August 17, 2022, which will seek to accelerate deep energy retrofits, transform space, and water heating, and build net-zero and climate-resilient buildings from the start. Canadians can have their say in the drafting of the strategy on this link.
"Even if we build every new construction to net-zero starting today, Canada still has to find a way to make its existing building stock net-zero, with as small a carbon footprint as possible. ReCover is excited to partner with NRCan, the province of Nova Scotia, QUEST, the Atmospheric Fund, Efficiency Nova Scotia, the Ecology Action Centre and six municipalities across Canada to develop a deep retrofit solution that is scalable at the speed required by the climate crisis," says Nick Rudnicki, technical director of the ReCover Initiative and Chief Executive Officer of RSI Projects