Calgary team has bright hopes for solar building
September 7, 2011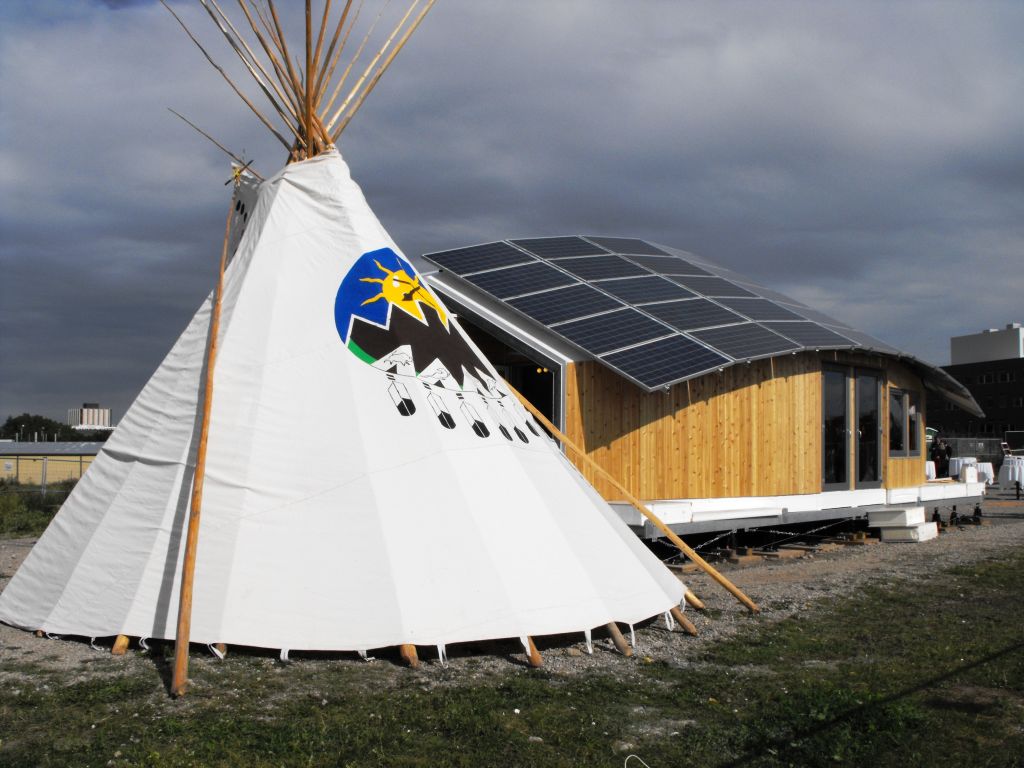 A durable, net-zero solar-powered home has been built by the University of Calgary as the only Canadian entry in this year's Solar Decathlon competition, hosted by the U.S. Department of Energy (DOE).
"We chose to enter the competition in part because of our experience in 2009, which saw Team Alberta's SolAbode best numerous returning competitors to a sixth place finish out of 20 international teams," the team's Johann Kyser toldConstruction Canada Online. "This was an extremely valuable opportunity for several of the students who then went on to create the 2011 team and project. We wanted to continue the legacy, addressing lessons learned from 2009 while also taking the project in a new direction, particularly with a First Nations partnership."
Technological Residence Traditional Living (TRTL) addresses critical issues in Aboriginal housing, in collaboration with the Treaty 7 First Nations of Southern Alberta. It is inspired by the teepee as it is solar-powered, has a rounded form, and has an east-facing entrance to honour the sun as a traditional source of energy and life.
The 8.7-kW photovoltaic (PV) array is engineered to produce as much energy as it consumes in one year (annual net-zero). When combined with a highly efficient and simple mechanical system, operating and maintenance costs are minimized. Inside, TRTL features an open concept that is flexible, centred on gathering, cooking, and eating. Local natural materials and colours, and cultural arts and crafts, connect the home to Native community values and identity.
The 93-m2 (1000-sf) house is built of magnesium oxide structural insulated panels (SIPs) that are highly resistant to fire and mould. Along with the steel sub-frame, they provide a projected lifecycle of 75 to 100 years, reducing maintenance and replacement costs, and representing a long-term investment. The design also includes two bedrooms in response to Native demographics, showing many young and larger-than-average families.
More than 50 students were involved in making this project a reality, as well as a steering committee and an Aboriginal Advisory Council. The project will be shipped to National Mall in Washington, D.C., to be put on display for the competition from September 23 to October 2.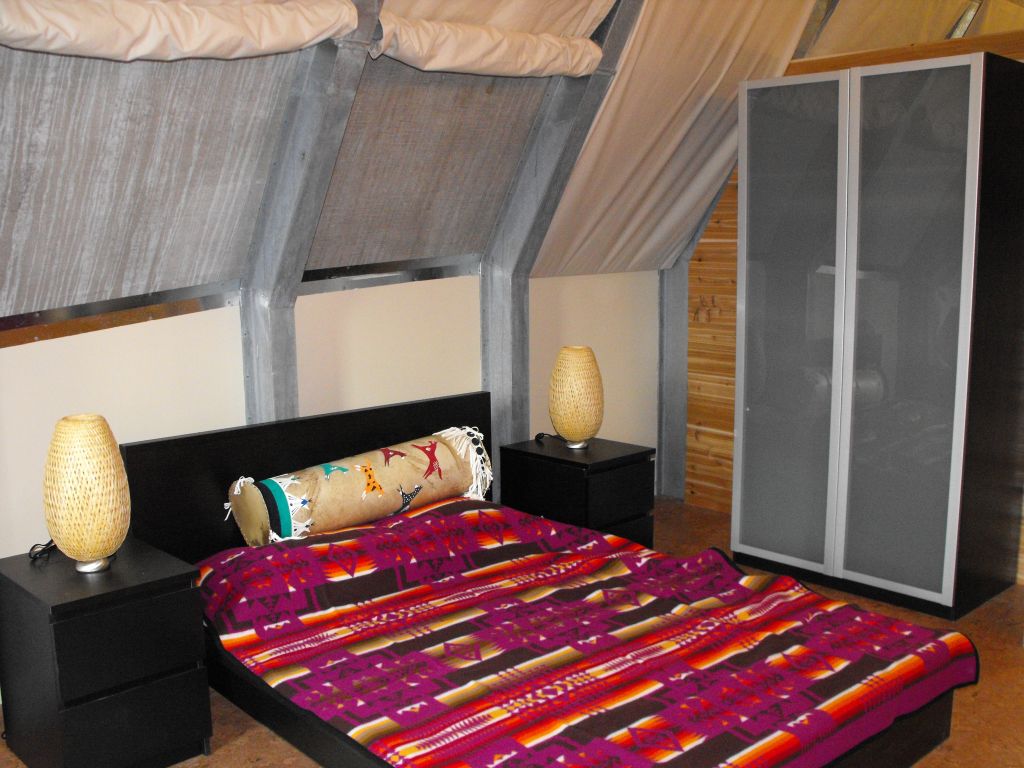 Endnotes:
[Image]: http://www.constructioncanada.net/wp-content/uploads/2014/06/DSCF0017.jpg
[Image]: http://www.constructioncanada.net/wp-content/uploads/2014/06/DSCF0068.jpg
Source URL: https://www.constructioncanada.net/calgary-team-has-bright-hopes-for-solar-building/
---