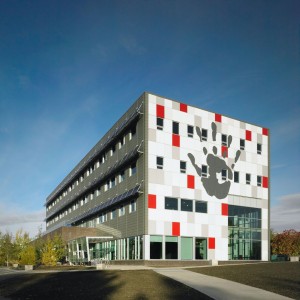 There are now 1000 projects certified under the Canada Green Building Council's (CaGBC's) Leadership in Energy and Environmental Design (LEED) program.
The 145 Certified, 316 Silver, 447 Gold, and 92 Platinum projects range from office towers to sports complexes across the country. Canada falls second only to the United States in certified buildings, and began the program in 2005.
Results complied by CaGBC demonstrate increased energy efficiency has resulted in:
energy savings of 1,600,321 eMWh;
water savings of more than 3.3 billion L (871,768 gal); and
installation of 100,239 m2 (1.1 million sf) of vegetated roofing.
"Canada is now considered one of the global leaders in green building with some of the most innovative and advanced buildings in the world," said CaGBC's CEO Thomas Mueller. "We need to strive to design buildings that are not only sustainable, but also regenerative, and make more inroads in the retrofit and operations of existing buildings to counteract the steady decline of ecosystem health worldwide."
Many of Canada's largest cities have been leading the way in terms of sustainable goals for new construction projects in addition to renovations and retrofits. Currently, 29 municipalities have a LEED-certification policy in place.