Bridge veteran joins metal galvanizer to lead its Canadian expansion
by arslan_ahmed | August 23, 2023 12:26 pm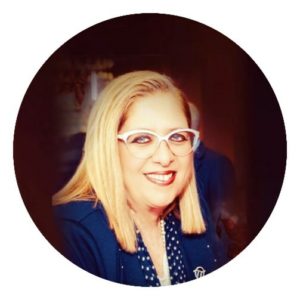 Hellen Christodoulou, with more than 40 years of experience in bridges and major bridge structures in North America, has joined the Canadian hot-dip metal galvanizer, Corbec, as executive vice-president of engineering, sustainability, and business development, to lead the company's nationwide expansion.
Christodoulou brings expertise in the conceptualization, design, rehabilitation, and supervision of major bridge projects, including superstructure and infrastructure design. She has worked for Canadian Pacific Railway (CPR), and with engineering and construction entities and all levels of government. She is considered a leading court expert in the forensic analysis of bridges and large infrastructure projects.
Christodoulou graduated in civil engineering with a specialization in bridges; she holds several degrees and distinctions, a PhD in civil engineering, a civil and common law degree, and a master's in business administration (MBA). As a presenter, an active participant at national and international conferences, and instructor of engineering and law courses, she remains an integral member of technical, and construction industry committees, and several advisory boards. Christodoulou has also authored many articles.
She leaves the position of director of steel market and industry development for the Canadian Institute of Steel Construction (CISC), the technical organization for the steel construction industry in Canada.
In 2017, and on behalf of the Senate of Canada, the Senate Sesquicentennial Medal was conferred to Christodoulou, in commemoration of the 150th anniversary of the Senate of Canada, in recognition to her valuable service to the nation.
"We are all extremely excited and proud that Hellen has joined the Corbec team. Her educational and professional experience and achievements have earned her praise, yet her boldness, insightful vision, and her passion for the construction industry, are the core attributes that define her," says Nick Papas, president of Corbec.
"I am privileged to join this incredible team. Our construction industry is at a critical juncture, faced with the challenge and mandate in finding long-term, eco-friendly, sustainable, and risk-mitigating solutions. Without a doubt, Corbec is aligned with these priorities and best positioned to deliver and respond to these challenges," says Christodoulou.
Endnotes:
[Image]: https://www.constructioncanada.net/wp-content/uploads/2023/08/CORBEC_Hellen_Christodoulou_Joins_Corbec_as_Executive_Vice_Presi.jpg
Source URL: https://www.constructioncanada.net/bridge-veteran-joins-metal-galvanizer-to-lead-its-canadian-expansion/
---