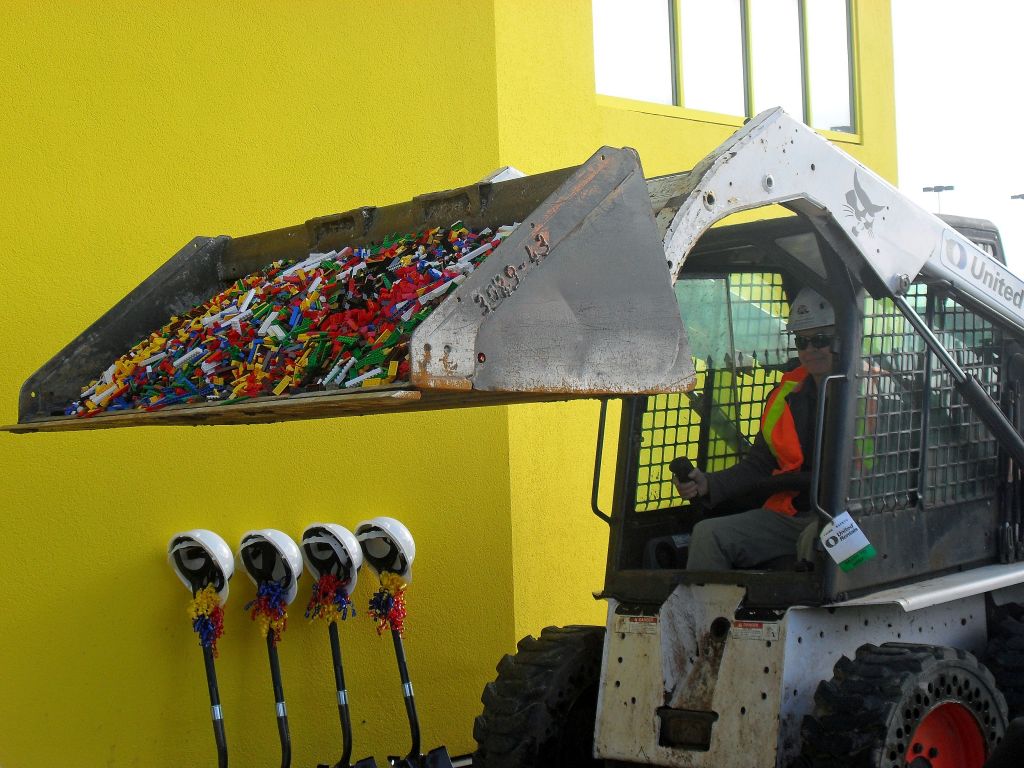 Young architects and contractors will soon be able to start building at Canada's first LegoLand Discovery Centre. At a ceremony held last month at a Vaughan, Ont., shopping centre, the ground was broken for the interactive attraction.
The students in attendance were encouraged to build and play in the 50,000 Lego pieces dumped at the event, marking the beginning of the centre's construction.
The 3159-m2 (34,000-sf), $12-million facility is geared toward children aged three to 10 with features including:
4-D cinema;
Model Builder Workshop;
Lego rides; and
Lego Miniland attraction.
The LegoLand Discovery Centre will be searching for a Master Brickbuilder for the Vaughan Mills location. The role will be filled through an audition process taking place November 24 and 25 at Pawsway Toronto (located at the city's Harbourfront). Lego enthusiasts can submit applications at www.legolanddiscoverycentre.ca/toronto/holding/ and then attend next month's try-outs to become the new centre's primary builder.
The Vaughan location will open in spring 2013, joining the seven other centres around the world.