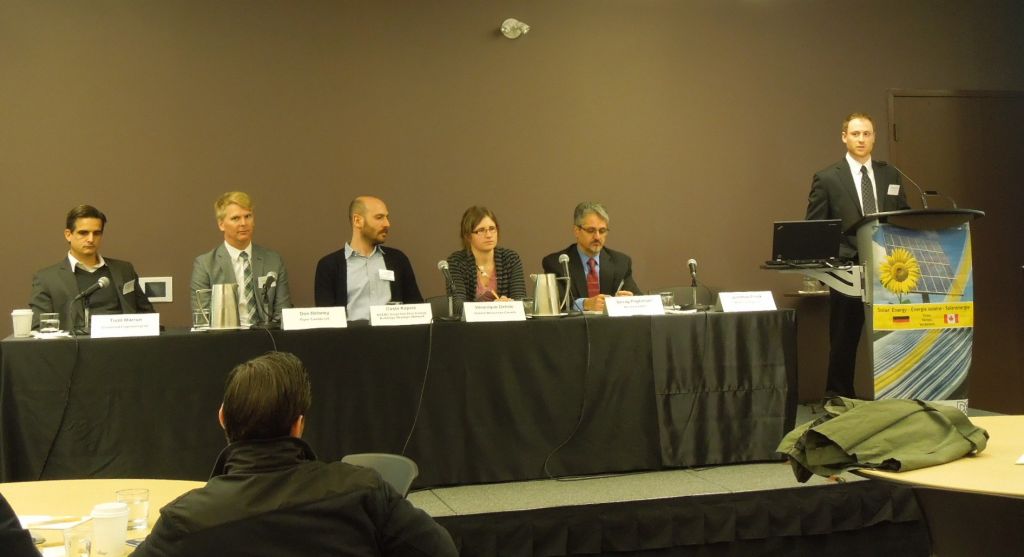 The second annual Building Integrated Photovoltaics (BIPV) Symposium is coming to Toronto this spring.
Taking place at the Allstream Centre on April 24, the event aims to provide attendees with knowledge on how to integrate solar PV into building design while replacing other standard materials. The technological, economical, and legal concepts required to move this sector's development forward, will be explored through discussion.
Last year's symposium, which was also presented by the Canadian German Chamber of Industry and Commerce, welcomed more than 120 people, and numbers are expected to increase for 2014. The goal of the event is to promote interdisciplinary dialogue between architects, engineers, and urban planners.
Main topics of discussions include:
BIPV initiatives in Canada;
architecture and design opportunities;
regulatory barriers; and
energy performance characteristics of BIPV buildings.
Numerous plenary sessions, four content-driven workshops, and networking opportunities will all be a part of the day-long event.
Click here for more information.