Award-winning revitalization restores TO's Massey Hall to former glory
by arslan_ahmed | November 1, 2022 6:02 pm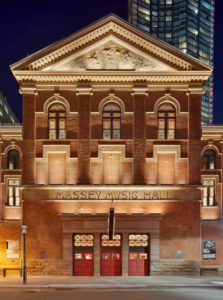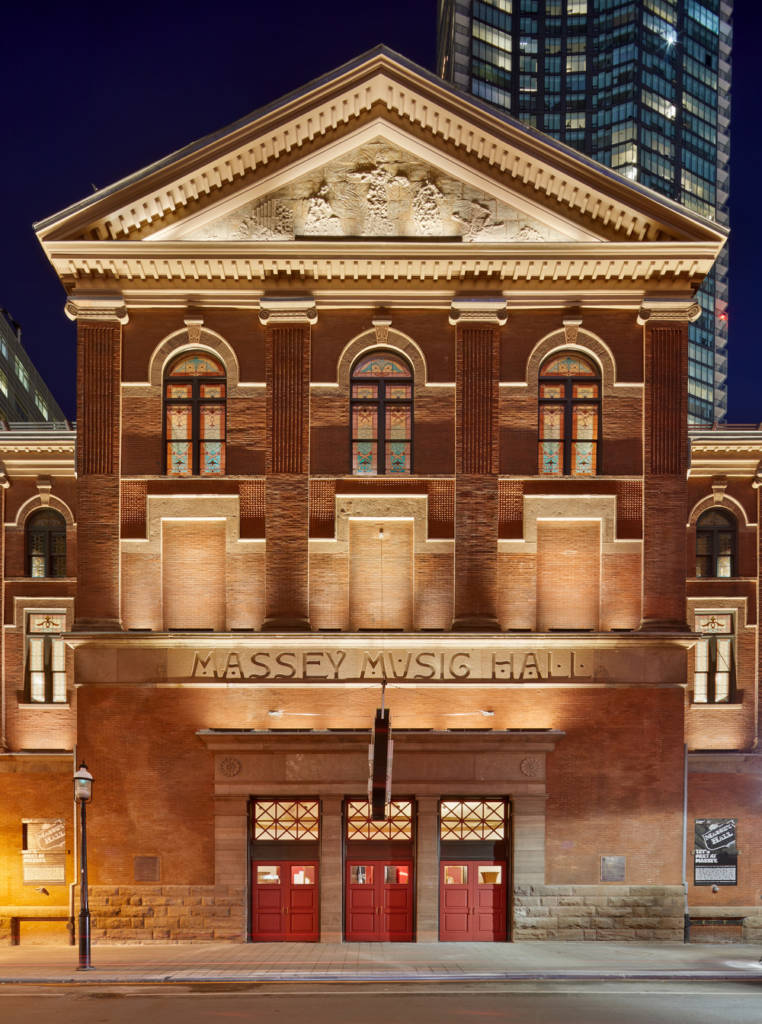 The revitalization of Toronto's heritage Massey Hall has introduced alterations to reveal more of the structure's historical details, while retaining the signature design elements of the past.
The project, led by Toronto architectural firm, Goldsmith Borgal & Company Ltd. Architects (GBCA), which served as heritage consultant, restored the building's Art Nouveau style stained glass windows, decorative plaster ceiling, balcony seats, cast-iron columns, and Art Deco style lobby. Meanwhile, the fire exits in the exterior, built in the neoclassical style of Venetian architect Andrea Palladio, were removed to highlight the underlying historical design details.
The most challenging repair of the project was the decorative plaster ceiling. Covered with wire mesh over the last 50 years, the ceiling's plaster was restored, where select portions of the plaster were taken off and acoustical plaster was introduced to improve the hall's acoustics.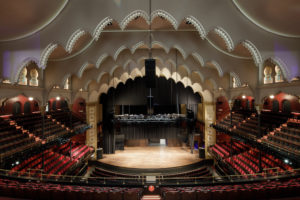 When it came to the hall's lobby, originally renovated in the 1930s in a complete Art Deco style, all its elements were preserved and maintained, despite visual inconsistencies with the hall's Victorian interior. Be it the terrazzo flooring, the marble surrounds, the ceilings or the walls, each heritage element added a layer of history to the hall and was thus preserved.
For the project GBCA was honoured with the Award of Excellence (Conservation – Architecture) by the Canadian Association of Heritage Professionals, the Special Jury Award by the Architecture Conservancy of Ontario, and the 2022 Crafts and Trades Award by Heritage Toronto.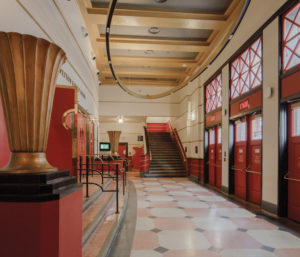 "We are truly grateful for the recognition," says Christopher Borgal, president, and senior principal at GBCA. "For us, what mattered was striking the right balance between preserving the Hall's heritage fabric, while making room for it to be modernized. It was a collaborative effort on part of the various teams involved that helped us preserve the Hall's unique architectural identity."
Some of the other project partners were KPMB Architects as architect and interior designer, WSP as civil engineer, Entuitive as structural engineer and building envelope engineer, and Sound Space Vision for acoustics. Several independent sub-consultants and tradespeople provided their services for the project.
Endnotes:
[Image]: https://www.constructioncanada.net/wp-content/uploads/2022/11/AA_MasseyHallTO_1.jpg
[Image]: https://www.constructioncanada.net/wp-content/uploads/2022/11/AA_MasseyHallTO_3.jpg
[Image]: https://www.constructioncanada.net/wp-content/uploads/2022/11/AA_MasseyHallTO_2.jpg
Source URL: https://www.constructioncanada.net/award-winning-revitalization-restores-tos-massey-hall-to-former-glory/
---