Award-winning Canadian tilt-up
by mdoyle | March 23, 2014 4:11 pm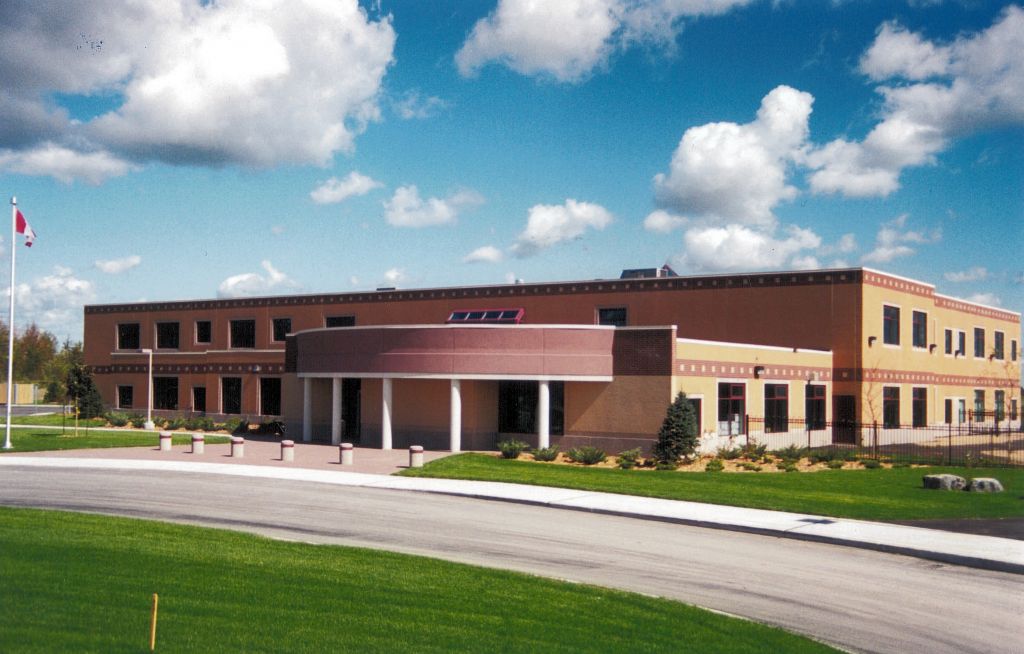 by Kristin Dispenza, CSI
Canadian firms have been using tilt-up concrete for creative applications for many years, helping to push the construction method into new territory. Familiar as a building method for commercial and industrial facilities, tilt-up is increasingly being used in high-end buildings—and this turn of events is taking the material back to its starting point.
Materials with origins in engineering or industrial applications often become embraced for their artistic or architectural potential. After all, experimenting with the esthetic properties of an otherwise basic or practical building material has always been a hallmark of the discipline, and this tendency only gained momentum in the 20th century when the concept of functionalism was introduced. In the modern and post-modern era, the line between form and function is frequently crossed.
Surprisingly, tilt-up construction, a method regularly selected for industrial and other plain applications following its surge into mainstream building during the 1960s and 70s, did not begin as such a general construction solution. California architect Irving Gill pioneered the technique in the 1920s, reportedly inspired by factory assembly lines. In the true modernist tradition, he refined a planar, undecorated esthetic based on engineering efficiency.
In short, tilt-up construction was identified as an efficient and effective method for raising a complex concrete façade without the tedious vertical forming process. Gill's contemporaries capitalized on his method of erecting modern concrete façades with even greater efficiencies. Wartime economies, however, tipped the scale in favour of tilt-up construction's ease of use, speed of erection, and low cost. By mid-century it had come to be used almost exclusively for low cost housing and big box buildings–its reputation as a 'warehouse' material became entrenched.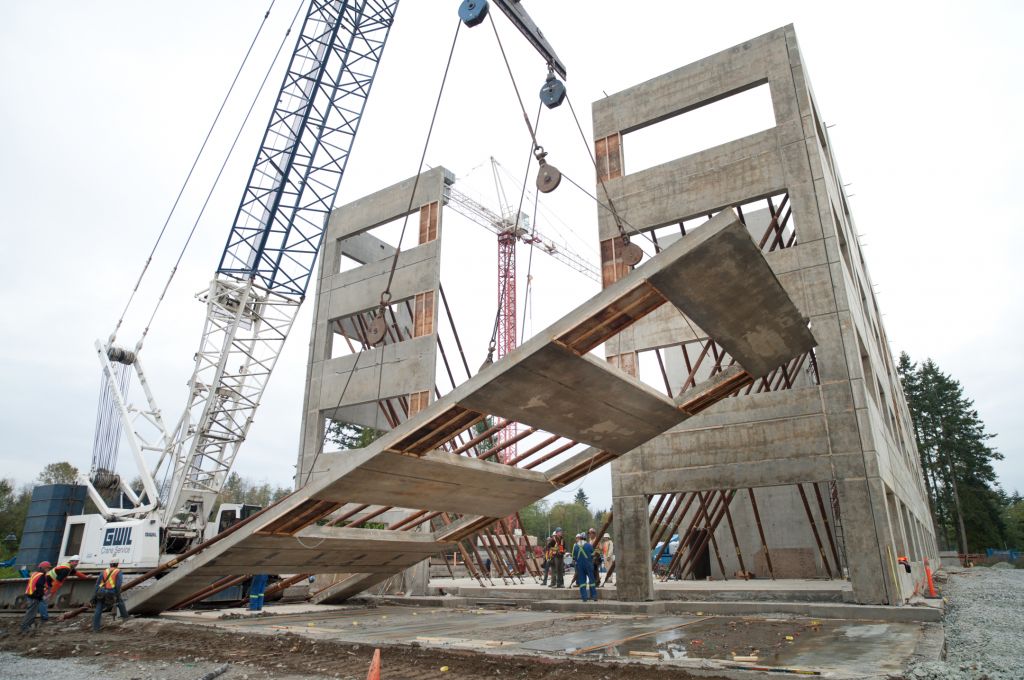 There are good reasons for tilt-up construction's dominance in the building of rigid-wall, flexible-diaphragm large-box structures. It is easy to use the vast floor slabs of these structures for casting wall panels and simple for cranes to then hoist them into position on buildings that have relatively plain perimeters and uncomplicated wall envelopes.
Nevertheless, tilt-up construction also has the capacity to deliver multi-storey, irregularly shaped, complex projects. The ability to easily and creatively deliver form is contributing to the resurgence of craft—essentially, because one of the greatest benefits of tilt-up is speed, there is more time to focus on quality.
Planar design
Tilt-up's familiar planar panels lent themselves to early modernism because of their inherent ability to define sleek, machine-inspired forms. As the concrete construction method furthers its inroads into high design, it is this ability to shape a planar composition that is most often explored.
The Grandview Business Centre is a four-storey, multi-tenant commercial office building in Surrey, B.C., designed by Ionic Architecture, with work performed by Double V Construction Ltd. The 6689-m2 (72,000-sf) office facility won a 2013 Achievement Award from the Tilt-up Concrete Association (TCA). It is located two blocks from Grandview Corners—the province's largest unenclosed retail development.
As the retail project needed a volumetrically dynamic design, the structure's basic rectilinear form was stepped-back at the southwest corner. Glass and steel were used on this portion of the building, as well as on the entrance tower, enriching the material palette. Functionally and esthetically, the tilt-up structure interfaces seamlessly with the glass and steel.
Indeed, tilt-up planes on a building façade interface well with curtain walls, ribbon windows, spandrel panels, and punched openings. Consequently, there are many opportunities to employ a complex architectural vocabulary. However, tilt-wall panels are not limited to simply defining closed volumes of space, as they can be overlapped or applied as freestanding elements, helping to further differentiate a building's massing.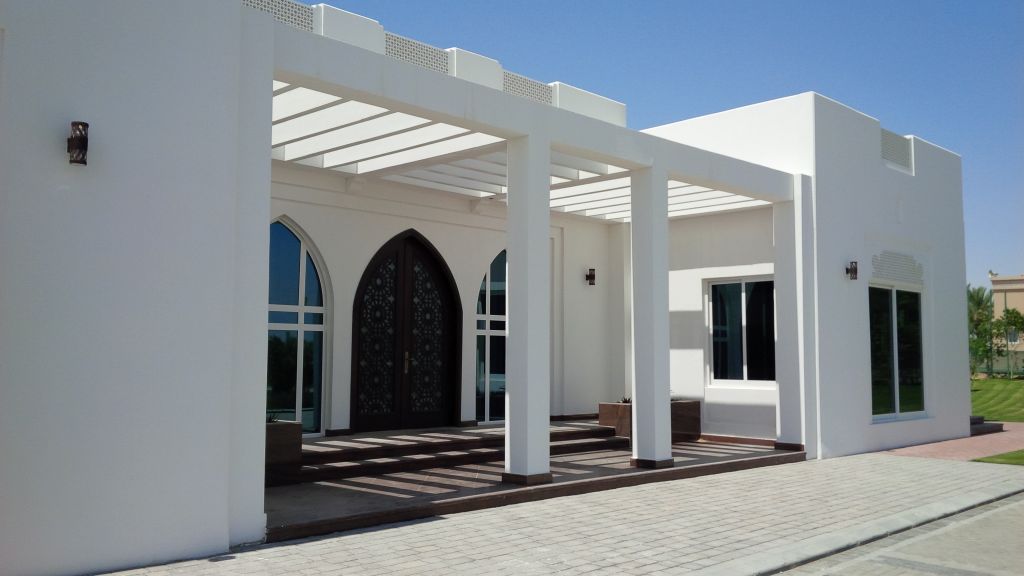 For another B.C. project—Burnaby's 11,584-m2 (124,693-sf) North Fraser Corporate Centre—tilt-up panels were used as façade elements to divide the building's massing. Despite the technical challenge of having to construct the building on 23-m (75-ft) piles—more than 900 of them were used in its overall construction—Beedie Development Group was able to include detailed architecture features that are not standard for industrial buildings.
Angled tilt-wall panels extend outward from the building and articulate a series of bays. These vertical wedges of concrete are counterbalanced by window units, which form horizontal projections within each bay. Architectural detailing—reveals, recesses, and colourful projecting steel channels—complete the composition.
Beyond planes
Tilt-up is a form of precast concrete construction. However, unlike the constrained modularity of plant-cast panels, it is adaptable to non-modular dimensions—it can even be used for highly sculptural building forms. The contour of a tilt-up panel can be manipulated in plan, elevation, or both. Consequently, curved and shaped panels have come into common use, offering designers flexibility not economically practical on most projects.
"Tilt-up concrete, originating very nearly as a fluid product, lends itself to the creation of architecturally striking buildings," said Shawn Hickey, president of Ottawa-based SiteCast Construction.1 "By using it, the architect is free to form whatever he or she envisions."
Hickey was named as one of the five most influential people in the concrete industry by Concrete Construction last year. His firm also won a 2013 TCA Achievement Award for vernacular buildings it constructed in Abu Dhabi, United Arab Emirates (UAE). The project consisted of two model villas, each a 510-m2 (5500-sf) single-storey home featuring traditional UAE architecture constructed using load-bearing tilt-up. SiteCast's effort at reproducing local architecture was accomplished by being particularly careful with forming techniques and paying attention to details at panel joint locations and interior wall treatments.
"Tilt-up allowed the local architecture to be enhanced by the durability and versatility of the concrete," said Hickey.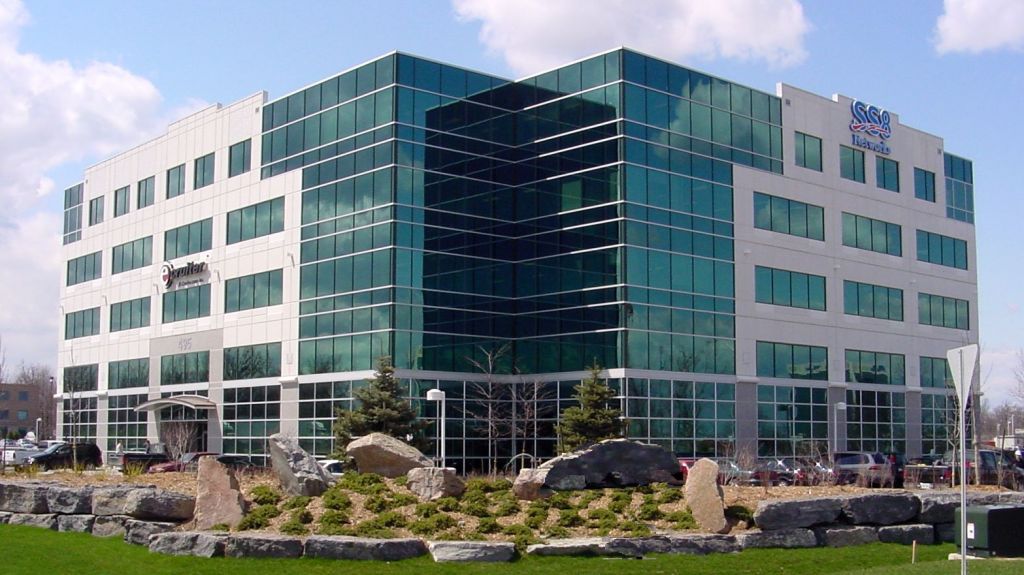 Finish treatments
The varieties of finishes possible with tilt-up concrete also provide a wide range of opportunities for making a building distinctive. Tilt-up panels have featured formed, coloured, or stained concrete surfaces to enhance a building's design for many years. They can be textured by sandblasting or even made with exposed aggregate.
For example, the Kanata North Technology Park Phase IV building, built in 2000, needed to fit the character of the overall technology park, home to the Ottawa region's high-tech industry since the 1990s. The designer of the five-storey, 7990-m2 (86,000-sf) office (Robert Matthews with ema Architects) wanted white exposed aggregate on an integral insulated concrete panel. This multi-storey, concrete-formed superstructure featured load-bearing insulated tilt-up panels sandblasted to reveal the white marble aggregate. At a larger scale, the building also takes advantage of tilt-up concrete's ability to harmonize with glass and steel construction.
SiteCast performed similar finish work on a facility for internet service provider Magma Communications, another of Ontario's high-tech giants, in the early 2000s. For this two-storey, 2936-m² (31,600-sf) office building, the designer wanted to make use of contrasting colours accented by glass, so SiteCast created concrete panels with exposed aggregate and pigment so dark it resembled asphalt.
Elsewhere in the nation's capital, SiteCast completed the 1596-m2 (17,184-sf) école élémentaire publique Michaelle-Jean school addition in the summer of 2013. The firm employed an entire toolbox of finish techniques, including:
exposed aggregate concrete, used along the base of the school to facilitate maintenance;
coloured textured coating on the school's back wall; and
multi-coloured, thin-set integral brick for the main façades to harmonize with the existing school.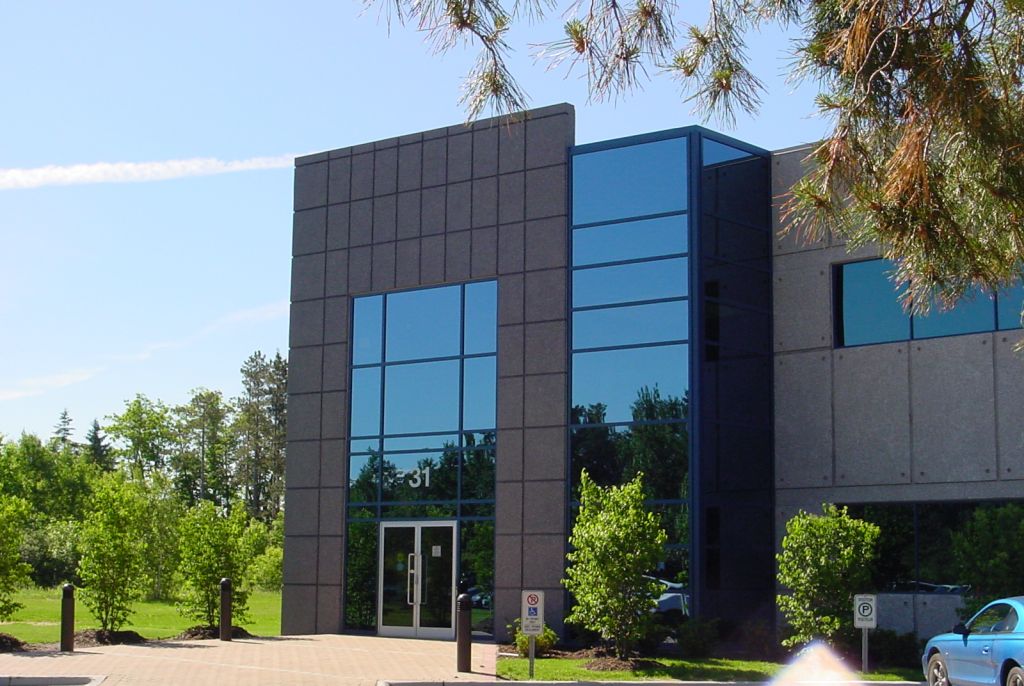 Tilt-up concrete offered speed of construction as well as durability, giving the school the best value for its money. The proven track record of earlier schools using tilt-up concrete—such as the 5110-m2 (55,000-sf) école élémentaire publique Des Sentiers in nearby Orléans—made tilt-up an easy choice. That facility was Ontario's first insulated concrete panel school; built in 1998, it continues to provide an exemplary level of energy savings and durability.
Looks and logos
The use of tilt-up concrete easily allows for the incorporation of company branding. For a 1719-m2 (18,500-sf) Staples store located in Kemptville Colonnade, a retail power centre in the Ontario town, Hickey says tilt-up allowed the store to retain its branded elevation, while giving the company a superior envelope. The fact there are no columns around the store's perimeter increases the usable floor area and allows for an interior with a cleaner look and continuous racking layout possibilities.
The use of shapes and graphics embossed into panels can also be used to reinforce a client's corporate identity. This can be done in a literal way (i.e. replicating a company logo) or it can be as subtle as establishing a recognized, brand-associated pattern on the larger canvas of a building façade.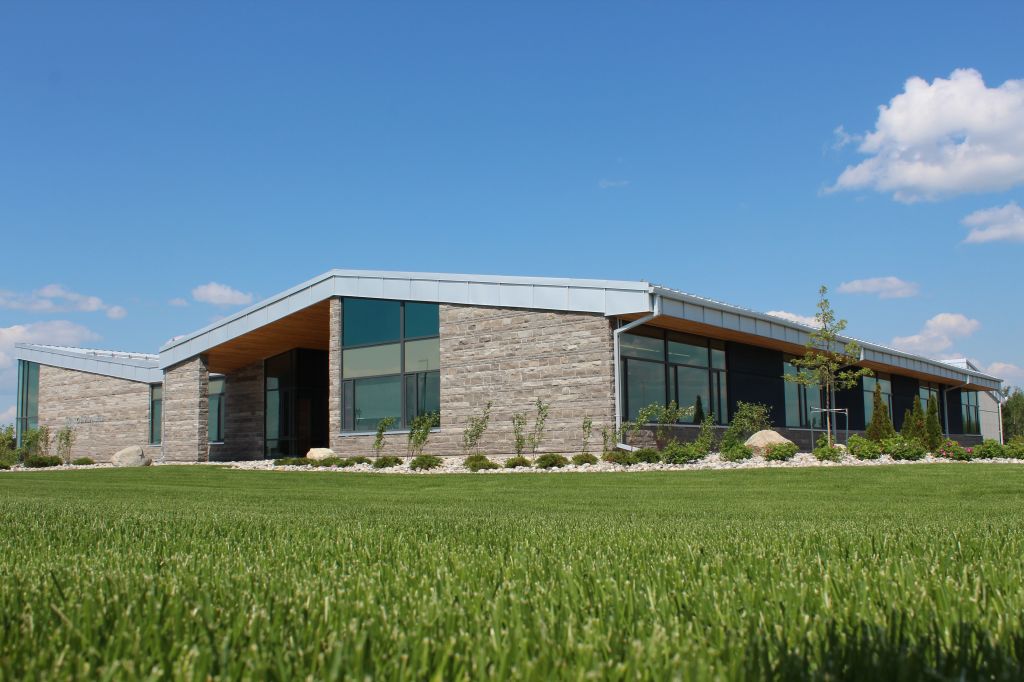 The potential for panel finish customization was fully explored for the Grenville Mutual Insurance building in Kemptville—another 2013 Tilt-Up Achievement Award winner. Architect Gerry Shoalts (of Shoalts and Zaback Architects Ltd.) wanted to create elevations that would reflect the site's natural setting. Therefore, in addition to a façade featuring handset natural stone, the building team created a customized embossed 'forest' pattern.
The formliner pattern was developed from a still image, repeated to achieve a similar appearance. The customized panels appear on the building's exterior as well as being carried into the office's open-air courtyard. To add depth and shading, building panels for the 1672-m2 (18,000-sf) office were treated with natural multi-depth paint tones. The tilt-up concrete construction technique also complements the building's traditional metal-sloped roof and chimney.
Conclusion
Canadian firms continue to build on their history of using tilt-up construction creatively, as evidenced by their recognition in the 23rd Annual Tilt-Up Achievement Awards. The range of their projects' architectural styles demonstrates efficient, time-saving building methods like tilt-up construction support great architecture. The delivery method offers the benefit of cost-effectiveness combined with material plasticity, so designers will continue to push the envelope in using it to explore the making of forms.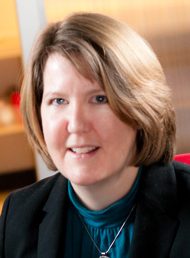 [7]Kristin Dispenza, CSI, is an architecture/engineering/construction editorial specialist with Constructive Communication. Kristin has over 20 years of writing and editorial experience with trade publications and holds a bachelor of science degree from the Ohio State University College of Engineering/School of Architecture, as well as a minor in English literature. She can be reached at kdispenza@constructivecommunication.com[8].
Endnotes:
[Image]: http://www.constructioncanada.net/wp-content/uploads/2014/06/crop.jpg
[Image]: http://www.constructioncanada.net/wp-content/uploads/2014/06/Grandview-tilt-up.jpg
[Image]: http://www.constructioncanada.net/wp-content/uploads/2014/06/Abu-Dhabi-Model-Villa.jpg
[Image]: http://www.constructioncanada.net/wp-content/uploads/2014/06/Kantata-Phase-4-Final.jpg
[Image]: http://www.constructioncanada.net/wp-content/uploads/2014/06/Magma-Communications.jpg
[Image]: http://www.constructioncanada.net/wp-content/uploads/2014/06/Publicity-Photo_Grenville-Mutual.jpg
[Image]: http://www.constructioncanada.net/wp-content/uploads/2014/06/Kristin-Dispenza-headshot.jpg
kdispenza@constructivecommunication.com: mailto:%20kdispenza@constructivecommunication.com
Source URL: https://www.constructioncanada.net/award-winning-canadian-tilt-up/
---