Annual green building awards now open for nominations
December 13, 2016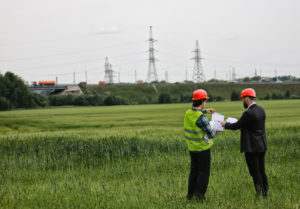 The Canada Green Building Council's (CaGBC's) 2017 Excellence in Green Building project awards are now open for nominations from all national and chapter members. Nominations must be submitted by January 6, and nominees will be notified by April 1. CaGBC encourages nomination of peers, colleagues, or employers, although self-nominations will also be accepted.
Those selected as winners will be recognized at Building Lasting Change, Canada's largest green building conference, at the CaGBC Leadership Gala on May 31. Each will receive a full delegate pass to the conference (valued at $650) and one free guest admission to the Leadership Awards Gala Dinner and Celebration. The conference will be held at the Vancouver Convention Centre. More information can be found here[1]. This year, three new awards have been introduced, and four categories updated.
Excellence in Green Building
This category includes two awards, both new: Excellence in Green Building–Existing Buildings and Excellence in Green Building–New Construction. The parameters for both awards are primarily the same: each will be granted to a high-performing, Canadian commercial, institutional, or multi-residential project. The requirements for both awards also state despite the fact there is no time frame limitation, more recent projects will be considered more relevant.
The award for existing buildings evaluates the operations of the building, while the award for new construction evaluates its recent design and construction or—with CaGBC approval—major renovations.
Green Building Pioneer
One of the three new awards, the Green Building Pioneer award is granted to an innovative and passionate individual whose actions drive others in the industry to succeed. In particular, this individual will focus on green building technology, products, design, and performance.
Inspired Educator
The Academic Leadership Award, now rebranded Inspired Educator, will go to an individual or institution involved in education at the post-secondary level. The winner should be a passionate educator capable of driving change—one with a record of success in educating the next generation in sustainable design and green building.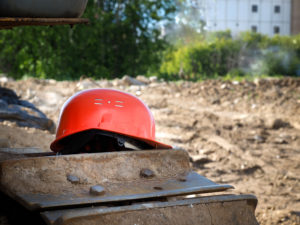 Emerging Green Leader
Formerly the Emerging Green Builder Award, the Emerging Green Leader rewards an individual who leads his or her peers, enacts positive change, and is committed to sustainability. This award is open to full-time students, new professionals within five years of graduation, and those 30 years old and younger—all part of the designation CaGBC calls Emerging Green Professionals (EGPs). The successful nominee will have made significant contributions to advocacy, education, and practices related to green building.
Volunteer Leadership
This category is also divided into two awards—Technical and Chapter. The first is intended for someone who, in an advisory capacity, has dedicated much of his or her time and expertise to advancing LEED in Canada. This person should be a member of one or more CaGBC volunteer committees and must be highly regarded as an expert contributing to committee success.
The Volunteer Leadership–Chapter award will be awarded to an individual who has played a significant role in the creation or development of a CaGBC chapter, as well as in the building industry. Through advocacy for green practices and contribution to successful initiatives, the successful nominee will work to advance CaGBC's mission.
Government Leadership
An individual, team, department, or organization could be the recipient of the Government Leadership Award, as long as it has displayed leadership in the public sector in improving sustainable building practices. The winner will have put work into developing policies or programs promoting green building in Canada.
Green Building Champion
The Green Building Champion will be declared an individual who has completed achievements relating to CaGBC's core interests and programs. This award is open to all persons in government, industry, institutes, and Chapters, including past—but not current—members of CaGBC's Board of Directors.
Lifetime Achievement
The Lifetime Achievement award is the only category not open to nominations, as the winner will be selected by the Awards Committee. The award goes to someone who, throughout his or her lifetime, achieved outstanding leadership and contributions in the green building sector, demonstrating passion for green building and completing work that will continue to influence future generations.
Endnotes:
here: http://www.cagbc.org/blc2017?utm_source=MagnetMail&utm_medium=email&utm_content=20161114%20Awards%20Launch%20-%20EN&utm_campaign=CaGBC%20launches%20new%20Excellence%20in%20Green%20Building%20project%20awards%20for%202017
Source URL: https://www.constructioncanada.net/annual-green-building-awards-now-open-for-nominations/
---