Preference for red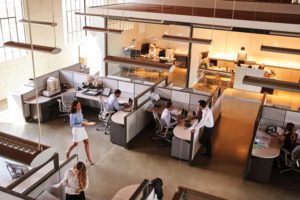 Anthropological, historical, and sociological factors appear to explain the preference for a light source with a slight oversaturation in the red spectrum. Humans have evolved for hundreds of thousands of years around fire, which would have shaped their perception of a preferable light source.
According to research performed by Andrew J. Elliot and Markus A. Maier, "colour can carry meaning and have an important influence on affect, cognition, and behaviour in achievement and affiliation/attraction contexts. Red, especially, has been shown to be a critical colour in this regard" (Read "Colour Psychology: Effects of Perceiving Colour on Psychological Functioning in Humans" by Andrew J. Elliot and Markus A. Maier, published in June 2013 in the Annual Review Psychology.).
When considering the use of red—stop signs, fire alarms, medical symbols, and colloquialisms such as "roll out the red carpet"—it is unsurprising the colour can evoke emotion. Studies have shown sports teams wearing red jerseys win more often and women wearing red are 'perceived as more attractive' by men (Read the article "Romantic Red: Red Enhances Men's Attraction to Women" by Andrew J. Elliot and Daniela Niesta for the Journal of Personality and Social Psychology [2008].).
A team from the Georgia Institute of Technology (Georgia Tech) and Yahoo Labs conducted a study analyzing more
than seven million images on a photo website, about half of which originated on a social media platform (The research paper, "Why We Filter Our Photos and How It Impacts Engagement," by S. Bakhshi, E. Gilbert, L. Kennedy, and D.A. Shamma was present at the ninth Advancement of Artificial Intelligence AAAI Conference on Web and Social Media in 2015.). They were looking to understand how people employ app filters on photos and how it impacts engagement on social media. The research revealed filtered photos had greater engagement than unfiltered images.
Further, filters that altered images to increase the contrast or exposure and skew them to appear warmer in colour with more intense reds and yellows resulted in slightly higher engagement. The desire for intense colours seems to have followed humans all the way from the cave to the connected world.
Quality over efficacy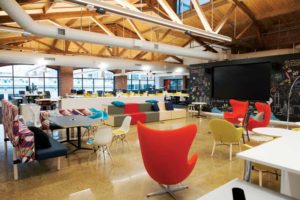 While LEDs have achieved tremendous gains in efficacy as they became widely adopted in the early 2000s, those gains have slowed to the rate of roughly 10 per cent per year. With light sources achieving never-before-seen efficacy levels, ranging between 100 and 140 lumens per watt (LPW), which is the amount of light emitted per watt of energy consumed, what is the impact of modulating the spectrum to achieve a better light quality?
Compared to 80 CRI LEDs, preferred light sources with their higher red content result in a slight loss in efficacy as well as an increase in energy cost amounting to cents per luminaire per year. However, preferential spectrums existing today translate to lower costs than the best fluorescent ever achieved, or 80 CRI LEDs, from five years ago.
Maybe it is time to weight the benefits in terms of well-being and pleasance provided by the preferred spectrum against the slight efficacy loss, and to start looking at lighting from the perspective of those who live, work, heal, learn, and play under those light sources every day.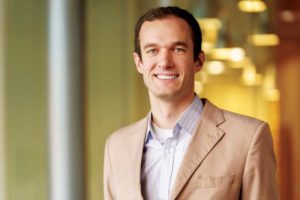 Matthew Blakeley is the vice-president of product and business development for Focal Point. Blakeley has spent the last 10 years focusing on product development in both the lighting control and luminaire industries. Along with new product introductions, he is also leading Focal Point's ongoing activities in 'quality of light' and 'connected lighting'. Blakeley holds a bachelor's degree in electrical engineering and lives in Chicago. He can be reached via e-mail
at matthew.blakeley@focalpointlights.com.

Control the content you see on ConstructionCanada.net!
Learn More.