Robertson: Canada's mining expert since 1863
SPONSORED
Since 1863, Robertson Building Systems has been at the forefront of Canada's mining industry. Our roots go as deep as our country's first historic gold mines. And since then, we have continued to break ground with our custom-engineered metal building systems for the most complex mining projects in Canada.
Introducing Owens Corning® FOAMULAR® RadonBARRIER™ Radon Abatement System
SPONSORED
If radon accumulates in an enclosed space, such as a home, it can concentrate and pose a serious health risk. Owens Corning, manufacturer of PINK FIBERGLAS® insulation and other energy-saving products, has launched its new CCMC certified FOAMULAR XPS RadonBarrier Radon Abatement System.
Ground breaks on Montreal's award-winning green, mixed-used project
Real estate firm, Ivanhoé Cambridge, the City of Montreal, Cogir Real Estate, and construction firm Pomerleau broke ground on Haleco, a mixed-use development, which won C40's Reinventing Cities competition, and is set to revitalize the area between Old Montreal and Griffintown.
Metrolinx blames construction consortium for indefinite delay on Eglinton LRT
The president and CEO of Metrolinx, the Ontario Crown corporation overseeing the construction of Eglinton Crosstown project, is holding Crosslinx Transit Solutions, a construction consortium assigned to the project, including ACS-Dragados, Aecon, EllisDon, and SNC-Lavalin, responsible for not delivering the LRT by this fall.
PCL's Winnipeg hotel enhances future of Indigenous-owned developments
PCL Construction's Winnipeg office recently completed the Wyndham Garden Winnipeg Airport (Odé Aki) hotel, owned by Long Plain First Nation, and located on their Madison urban reserve, serving as "an inspiring model" for Indigenous-owned developments in the city and across Canada.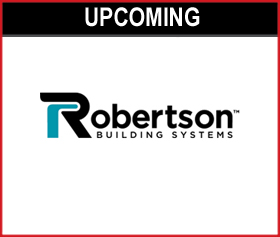 *Don't miss it!*
Long Bay Demo-Cast
Robertson Building Systems
Oct 26 @ 1 PM ET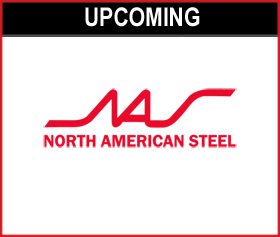 NAS Storage Platforms
North American Steel
Nov 22 @ 1 PM ET
Beyond illumination: exploring the benefits of dynamic lighting systems
Fitness centres present architects and designers with unique challenges: large, open areas with few walls, tall ceilings, and often exposed ductwork—none of which is conducive to sound absorption. Like esthetics, lighting, and air quality, sound is an integral component of the club experience. If managed well, it complements and enhances the environment.
MORE FROM CONSTRUCTION CANADA
Brought to you by
| | | |
| --- | --- | --- |
| | and | |