IN THIS EDITION
| | |
| --- | --- |
| | A lack of acoustic privacy carries real risk, particularly in hospitals, banks, law offices, and hotels where there is a perceived need for confidentiality. Sound masking, and other noise-control strategies, can help achieve the peace of mind needed. Download our new, free e-book for more. |
| | |
| --- | --- |
| | Toronto beaches aren't always known for their beauty when December and January roll around. An annual contest aims to change that, encouraging design professionals to transform vacant lifeguard stations into something else entirely. |
| | |
| --- | --- |
| | For decades, fire-rated glass meant one thing—small, wired-glass lites. Today, it comes in many forms, including prominent curtain wall installations such as expansive storefronts, and large multi-storey glazed curtain walls. These assemblies defend against the spread of flames and smoke, and protect against radiant and conductive heat transfer, while allowing visually open, light-filled spaces. |
| | |
| --- | --- |
| | Last year, Surrey's Guildford Recreation Centre was augmented with a $38.6-million expansion that includes a new pool. How was such a feat pulled off while the existing rec centre and parking lot never ceased operations? Check out the new facility, with a design/construction team that included Bing Thom Architects (BTA), SHAPE Architecture, Heatherbrae Builders, StructureCraft Builders, and BKL Consultants Ltd. |
| | |
| --- | --- |
| | Lighting controls are designed to support energy management and visual needs. They do so by ensuring the right amount of light is provided (via dimming), placed (via zoning), and used (via timing). How are technological advances improving the capabilities of going wireless? |

NEWS
On Wednesday, October 26, the Saskatoon Chapter luncheon meeting deals with 10 parameters of acoustics.
+ Read more
On Tuesday, October 25, CSC's London Chapter is hosting a dinner meeting at Saffron's Culinary School Restaurant to discuss unmanned aerial vehicles (UAVs)—that is, drones.
+ Read more
'Faster and cheaper'—sometimes, it feels like variations on that slogan are all we hear these days in the design/construction industry. How can we build it faster and cheaper?
+ Read more
LATEST JOB POSTINGS
+ View or post more job listings here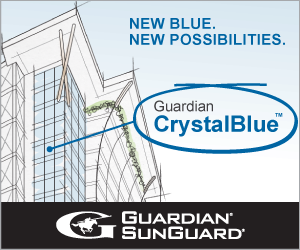 TOP TRENDING ARTICLES

What makes revolving doors unique is they are always open and receptive to pedestrians, but simultaneously always closed to the outside elements. This second point means less escape of the building's conditioned air or penetration by the exterior. What do design professionals need to know about these freestanding vestibules?

+ Read more

Located on Mount Allison University's campus in Sackville, N.B., the Owens Art Gallery is the oldest university art gallery in Canada.

+ Read more
VIEW LATEST ISSUE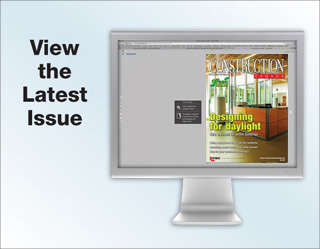 CALENDAR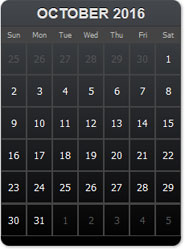 October 26-28
Metalcon
PSMJ Resources/Metal Construction Association
Baltimore, Maryland
Baltimore Convention Center
www.metalcon.com
November 9-10
Buildex Calgary
Informa Canada
Calgary, Alberta
BMO Centre
buildexcalgary.com
November 30-December 2
The Buildings Show
Construct Canada, PM Expo, HomeBuilder & Renovator Expo, World of Concrete Pavilion, and IIDEX Canada
Toronto, Ontario
Metro Toronto Convention Centre
www.constructcanada.com