IN THIS EDITION
| | |
| --- | --- |
| | Keith Robinson, FCSC, FCSI, RSW, LEED AP—former CSC president and a member of Construction Canada's editorial advisory board—has been included in the CSI College of Fellows, becoming just the third person to hold Fellowship in both associations. |
| | |
| --- | --- |
| | The Canadian Precast/Prestressed Concrete Institute (CPCI) partnered with other industry associations to release the first annual North American Precast Concrete Sustainable Plant Program (NAPCSPP) report. What does it say about advances in the concrete world? |
The Canada Green Building Council (CaGBC) has administered Platinum certification to a new development under the Leadership in Energy
and Environmental Design for Neighbourhood Development program. Find out what makes it
so green.
| | |
| --- | --- |
| | Construction Canada's exclusive e-book collection — Wood Design, Sound Advice, Green Projects, Thermal Moisture Protection, and Concrete — are your sources for the expertise you need to shape your role, develop your team, and stay on top of your career. |
| | |
| --- | --- |
| | The 2015 National Building Code of Canada brought about multiple changes, but one of the most important from an insulation standpoint is the treatment of the language concerning RSI values. What used to be "nominal" is now "effective." How will this impact design and construction? |

NEWS
Faster and cheaper'—sometimes, it feels like variations on that slogan is all we hear these days in the design/construction industry...
+ Read more
The CSC Ottawa Chapter is pleased to announce the offering of the Principles of Construction Documentation (PCD) in-class course from October 15 through November 12.
+ Read more
On Thursday, September 22, CSC's Vancouver Island Chapter is hosting a luncheon discussion on below-grade waterproofing.
+ Read more
LATEST JOB POSTINGS
+ View or post more job listings here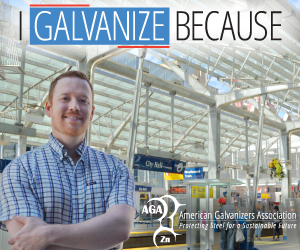 TOP TRENDING ARTICLES

The increasing use of glass in the built environment has been reflected in an enormous, but little-recognized toll—annually, about 25 million birds are killed by collisions with glass in Canada. As interest grows in this, and other sustainability issues, the building industry is in a unique position to respond. What can be done?

+ Read more

Traffic topping systems for suspended concrete slabs found in parking garages come in two basic types: 'thin' and 'thick.' When it comes to performance, design, cost, lifecycle, and maintenance, how do you pick the right one?

+ Read more
VIEW LATEST ISSUE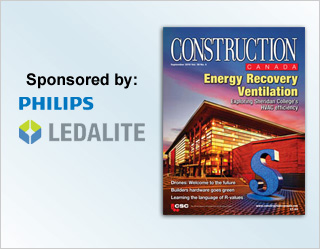 CALENDAR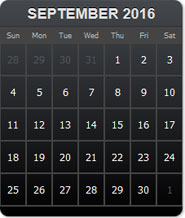 September 22-25
Interior Design Show (IDS) West
Informa Canada
Vancouver, B.C.
Vancouver Convention Centre West
idswest.com
October 5-7
Greenbuild
USGBC/Informa
Los Angeles, California
Los Angeles Convention Center
www.greenbuildexpo.com
November 30-December 2
The Buildings Show
Construct Canada, PM Expo, HomeBuilder & Renovator Expo, World of Concrete Pavilion, and IIDEX Canada
Toronto, Ontario
Metro Toronto Convention Centre
www.constructcanada.com