IN THIS EDITION
In-situ testing of fenestration components and adhering to certain well-established quality control principles can reduce the chances of costly failures. However, this sort of onsite work is no easy task.

+ Read more
Three Ontario projects have garnered prestigious praise from the continent's copper industry groups. Check out some of the best of the best.

+ Read more
Sponsored

Most design/construction professionals already know ARCAT.com is the most used building product information website, with no registration or fees required.

+ Read more
Toronto's new Fort York Visitor Centre, located on a National Historic Site, marries yesterday with tomorrow through its use of glass. What makes it so unique?

+ Read more
There is a new, reliable way to make concrete from discarded glass by calming the chemical reaction that usually causes 'concrete cancer.' The end result? A use for construction materials otherwise headed for the landfill.

+ Read more

NEWS
On Friday, June 17, CSC's Ottawa Chapter is inviting an international ventilation expert to share her insights on efficient and active ventilation systems for residential buildings.
+ Read more
On Wednesday, June 22, the Grand Valley Chapter of CSC is hosting a scramble-format golf game at Innerkip Highlands.
+ Read more
Save the date! The CSC Calgary Chapter's 2nd Annual Golf Tournament will take place on September 14 at Lakeside Golf Club in Chestermere, Alta.
+ Read more
LATEST JOB POSTINGS
+ View or post more job listings here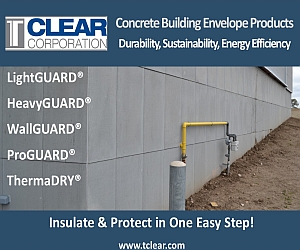 TOP TRENDING ARTICLES

Do you know your ABCs (as in, 'accelerated bridge construction practices')? Find out why ultra-high-performance concrete can offer exciting new dividends.

+ Read more

Sponsored

One of the keys to a healthy hospital is keeping the bugs at bay. Viruses, bacteria, and fungi that would give little trouble to a healthy person can be fatal to someone already weakened by age, disease, or another condition.

+ Read more
VIEW LATEST ISSUE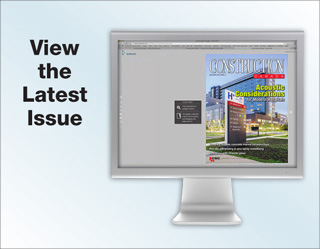 CALENDAR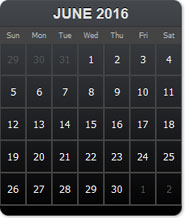 June 8-11
RAIC Festival of Architecture
Royal Architectural Institute of Canada
Nanaimo, B.C.
Vancouver Island Convention Centre
festival2016.raic.org
September 7-9
CONSTRUCT & the CSI Annual Convention
Informa/CSI
Austin, Texas
Austin Convention Center
www.constructshow.com
September 22-25
Interior Design Show (IDS) West
Informa Canada
Vancouver, B.C.
Vancouver Convention Centre West
idswest.com