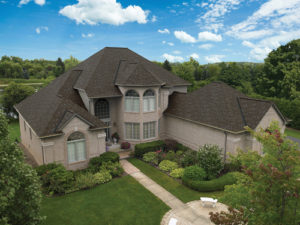 Storm activity is on the rise. National Geographic has documented an increase in global weather events since 1980. This increase in severe weather solidifies the need for weather-performance attributes in roofing shingles, especially wind resistance.
A roof—whether for a homeowner or a commercial property owner—is the most essential aspect of shelter. When a roof fails, everything inside may be at risk of damage. The best option for customers is to select the highest performing shingle they can afford. It may reduce the likelihood of damage in the first place, giving the property owner the peace of mind they deserve.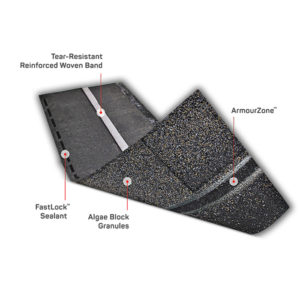 Durability, nail-holding power, effective sealing, and impact resistance are four of the most important aspects defining shingle performance. IKO's heavyweight asphalt coating and proprietary granules mean long-lasting durability and one of the heaviest shingles in the industry. Its ArmourZone tape, introduced in early 2017 and featured on both Cambridge IR with ArmourZone and Dynasty shingles, helps provide resistance to high winds, and carries a limited wind warranty of up to 210 km/h (130 mph).
To learn more about IKO's performance products and full suite of roofing product solutions, visit roofingelevated.com.
All information listed in this section was submitted by IKO.
Kenilworth Media Inc. and Construction Specifications Canada (CSC) cannot assume responsibility for errors of relevance,
fact or omission. The publisher nor CSC does not endorse any products featured in this article.