The construction industry & legal education: Why 'on-the-job' training is often not enough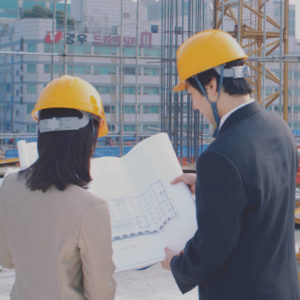 OsgoodePD program lawyer Alexandra Karacsony sat down with the Geza Banfai, a counsel with McMillan LLP in Toronto, who celebrates more than 40 years of legal experience and leadership in Canada, including an awe-inspiring list of educational and professional involvements and achievements. Banfai co-founded and continues to lead numerous educational events across Canada that target both non-legal and legal professionals, including the OsgoodePD Certificate in Construction Law. Banfai discusses why various construction professionals need to develop a working knowledge of construction law matters to adapt to the rapidly evolving construction legal landscape in Canada.
Banfai also offers an exclusive sneak peek at the upcoming OsgoodePD Certificate in Construction Law, running November 11 to 15, 2019, in Toronto.
AK: First, kudos to you for your ongoing legacy of leadership and involvement with various education programs and initiatives across Canada. On behalf of everyone in the construction community – tremendous thanks, Geza! As well, urban legend indicates that you are informally known as a "construction law rockstar". Any comments?
GB: Does Keith Richards know about this?
AK: We will need to ask Keith and circle back. In the meantime, let us discuss your educational involvement, and specifically, your experience as co-founder and program director of the OsgoodePD Certificate in Construction Law. Why should busy construction professionals take this program?
GB: Because it is important, unique, and it is Osgoode.
It is important because the legal landscape within which the construction industry operates is remarkably broad. Anyone engaged in construction today needs a working knowledge of so many things —contract law, project delivery methodologies, procurement, health and safety, labour relations, insurance, the list goes on and on. Much of the time, this working knowledge is acquired on the job, or worst-case scenario, in some courtroom somewhere. We thought there might be a way to help with this, not to provide all the answers—we only have a week—but to enable better questions. That is the key.
The other reason it is important is because the landscape is constantly evolving. You need to keep up.
It is unique in that there is no other industry-focused program in Canada that covers the field in this breadth, and brings together such a stellar group of speakers who are among the leaders of the construction bar, the bench, and the industry itself. This year, for example, we are delighted to welcome The Right Honourable Beverley McLachlin, former Chief Justice of the Supreme Court of Canada and a top-notch construction lawyer in her own right, I might add!
The fact that it is Osgoode is a bonus. Osgoode is one of Canada's pre-eminent law schools, and it sets a high standard. The fact that this program is an Osgoode initiative attracts speakers of the highest rank, and I dare say, encourages them to raise their own bar, approaching their topics in a way that is just that much more incisive, and that much more useful to the audience.
AK: Why did you partner with OsgoodePD?
GB: Because it is a first-rate organization with an amazing team! You know, there are a number of others out there providing educational services to the industry, but frankly, I have never encountered one that matches Osgoode for the professionalism they bring to the task. They are really quite exceptional, and it is a privilege to be able to continue to work with them all this time.
All information listed in this section was submitted by OsgoodePD.
Kenilworth Media Inc. and Construction Specifications Canada (CSC) cannot assume responsibility for errors of relevance,
fact or omission. The publisher nor CSC does not endorse any products featured in this article.

Control the content you see on ConstructionCanada.net!
Learn More.