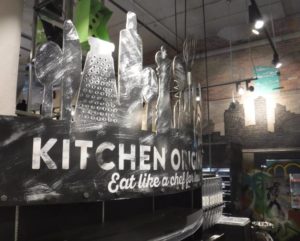 Signs Alive excels at integrating quality with style, helping businesses reach great exposure. The design team works co-operatively with your vision, to transform ideas into impactful and captivating signage. The creative designers use advanced technology, a wealth of knowledge, and experience to exceed project requirements.
Through their product innovation, Signs Alive exceeds business requirements of the past by developing signage that creates both a functional and eye-catching environment. Signs Alive transforms simple commercial buildings into striking facilities, bare private offices into alluring headquarters, and everyday stores into winning retail environments.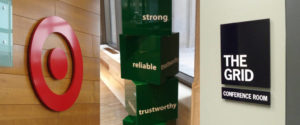 Serving all signage needs from electric signage/lettering, wall graphics, dimensional branding, ADA Braille, reclaimed wood treatments, and beyond, Signs Alive uses high grade products that are built to last, withstanding elements and time, just like your project.
Your sign is not complete until you see your custom designs through to precise and professional installations. In Oakville and the Greater Toronto Area (GTA), Signs Alive seeks the perfect final touches to your project's image. All your signage installation needs will be met with our experienced installation team and stocked service trucks.
Visit SignsAlive.com to receive a quote and bring your project visions to the next level.
All information listed in this section was submitted by Signs Alive.
Kenilworth Media Inc. and Construction Specifications Canada (CSC) cannot assume responsibility for errors of relevance,
fact or omission. The publisher nor CSC does not endorse any products featured in this article.