News Briefs
Pattern Energy starts project to power 25,000 Alberta homes with clean energy
The Lanfine Wind project will be located to the south and west of Oyen, Alberta. It represents a projected investment of roughly $350 million and will bring lasting and diverse economic benefits, including up to 200 construction jobs.
» Read More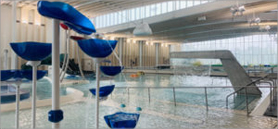 Minoru Centre claims architecture prize for accessibility
The Minoru Centre in Richmond, British Columbia, is the recipient of the 2021 architecture prize for accessibility from the International Olympic Committee (IOC), International Paralympic Committee (IPC), and International Association for Sports and Leisure Facilities (IASLF)
» Read More
UPCOMING DEMO-CASTS
*Don't miss it!*
The Benefits of Aligning your Construction Business with an Established Racking Manufacturer
North American Steel
Nov 23 @ 1 PM ET
*Don't miss it!*
Data visualization: Seeing the information in your project model
Vectorworks Demo-Cast
Nov 24 @ 1 PM ET
*Don't miss it!*
BIM Designer - A MorInnovative way to BIM
Morin Demo-Cast
Nov 25 @ 1 PM ET
Residential Roofing Solutions: What to Look for When Choosing Shingles
CertainTeed Demo-Cast
Nov 30 @ 1 PM ET
Feature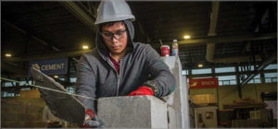 Masonry: 10 tips from the field
Each project is unique, but there are some common mistakes, problems, and inefficiencies that occur on a regular basis. In an era of not only rapid change, but also an increase in the rate of evolution, collaboration between all parties in the building process will deliver the best product to the end-user.
» Read more
| | | |
| --- | --- | --- |
| | | News |
Missed this from the web?