News Briefs
The ADFF is coming to Canada
The Architecture & Design Film Festival (ADFF) is presenting an offering of films both online and in-person throughout the 2021/22 season, with festivals and screenings in New York, Toronto, Vancouver, DC, Cairo, and online.
» Read More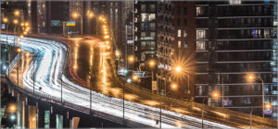 The Bentway Conservancy releases shortlist of teams for design contest
The goal of the competition is to develop creative interventions that result in a more welcoming and accessible experience of the York and Simcoe under-Gardiner intersections for pedestrians and cyclists.
» Read More
UPCOMING DEMO-CASTS
The Benefits of Aligning your Construction Business with an Established Racking Manufacturer
North American Steel
Nov 23 @ 1 PM ET
Data visualization: Seeing the information in your project model
Vectorworks Demo-Cast
Nov 24 @ 1 PM ET
BIM Designer - A MorInnovative way to BIM
Morin Demo-Cast
Nov 25 @ 1 PM ET
Feature
| | | |
| --- | --- | --- |
| | | News |
Missed this from the web?