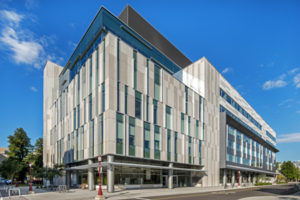 Engineered Assemblies (EA) is very excited to be the title sponsor of the 2nd Annual Emerging Leader Awards. This alignment of the award show stems from the creativity in business (CIB) model that EA's CEO John Kubassek founded within the company. Emerging leaders are not only recognized as generating high value for the performance of their craft, but also, more importantly, for who they are as people, and how they contribute to the big picture—in essence, their partnership quotient.
With its humble beginnings from the home office of John Kubassek just outside of Toronto to serving across Canada and the United States, Engineered Assemblies has a global view on emerging trends and materials in the façade market. Under his direction, EA embodies a true partnership approach between their customers, world-class manufacturing partners, and onsite installers. This spirit of partnership comes from the sum of the parts, and most of the energy is generated by upcoming leaders in manufacturing, design, engineering, and construction.
Congratulations to all the nominees for being recognized as Canada's brightest in our industry! We look forward to seeing your submissions!
About Engineered Assemblies

Engineered Assemblies import and supply world-class lightweight façade material while uniting the house of design with the field of construction. Experts in rear-ventilated rainscreen (RVRS), EA provides design assistance with their SYSTEM2 Design Guide available to everyone at no cost.  They continue to lead the industry with an education-focused approach in order to grow the entire lightweight façade materials market. Visit www.engineeredassemblies.com to learn more.