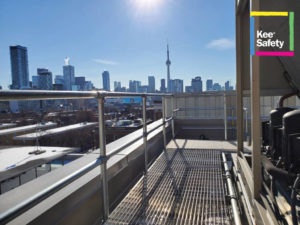 Kee Safety is again delighted to support the Emerging Leader Awards in its third year. As our collective future becomes the responsibility of a talented, aspiring generation, it is important that we recognize the early accomplishments and greater potential these forerunners bring to the design-build profession.
Kee Safety is a global manufacturer of safety equipment and fall protection systems for new-build and renovated or upgraded commercial, industrial, and institutional buildings. The corporation was founded in the United Kingdom in 1934, and the company facility established in Toronto in 1957.
The humble origins of Kee Safety began when George H. Gascoigne and his colleagues invented the fitting concept in Reading, England, for the manufacture of milking stalls. By 1936, his company started selling Kee Klamp® slip-on structural pipe fittings to build not only milk stalls, but also railings, racks, tables, pens, awnings, greenhouses, and many other assemblies in what would be advertised in the 1980s as "1001 Applications."
Despite its success, before the turn of the century the company recognized that sole reliance on Kee Klamp would be a mistake.
"We would be out of business by now if we just kept selling Kee Klamp," said Mike Mumau, president of Kee Safety's North American operations.
The introduction of Kee Lite®, a high-grade aluminum pipe fitting helped put the company in forward-thinking mode. However, the 1999 launch of Occupational Health and Safety (OHS)-compliant KeeGuard roof edge railing systems propelled the organization into a focus on safety railings in general and rooftop safety in particular. As a result, Kee Safety virtually invented the comprehensive approach to rooftop fall protection and has since brought several complementary safety products into its mix.
We are confident that leadership and ingenuity shown by George Gascoigne in the 1930s is flourishing today among all of the nominees for the 2021 Emerging Leadership Awards. Congratulations in advance!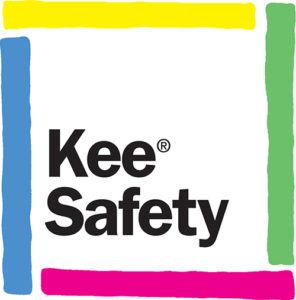 Kee Safety, Ltd.
40 North Rivermede, Units 6-7
Concord, Ontario L4K 2H3
Toll-Free: 877-505-5003
Phone: 905-669-4347
Email: info@keesafety.com
URL: www.KeeSafety.ca