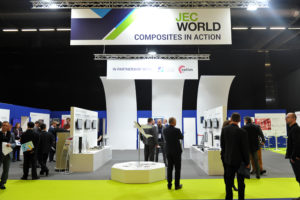 JEC World is a global trade show dedicated to composite materials. This year's show will be the industry's most significant annual event, hosting all the major players in a spirit of innovation, business, and networking.
With 1400 expected exhibitors and more than 45,000 expected professional visits from 112 countries, JEC World has become a global festival, and the undisputed reference for the composites industry. Get to know the latest in composites innovations through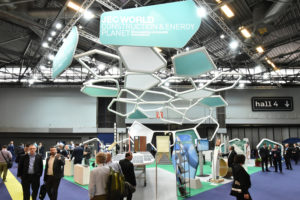 JEC World programs like the Innovation Planets. They will highlight the latest composite innovations in four display areas, each focused on specific themes with one focused only on "Building and Industry." It will promote composites in building, construction, shipbuilding, and infrastructure, and demonstrate their numerous qualities in terms of corrosion and impact resistance and design freedom with Baltico, Saertex, Chomarat, BioMat, Hyconnect, Hankuk Carbon, and Solutions Composites presenting their latest parts.
A part of JEC World's program will include technical conferences with one on structural materials: with the shortage of sand, the lack of fresh water, and the need to reduce carbon dioxide (CO2) emissions from cement production, organic-matrix composites offer a valuable alternative to replace steel as a reinforcement in new cement formulations.
All information listed in this section was submitted by JEC Composites.
Kenilworth Media Inc. and Construction Specifications Canada (CSC) cannot assume responsibility for errors of relevance,
fact or omission. The publisher nor CSC does not endorse any products featured in this article.