The reasons for choosing IKO are all around you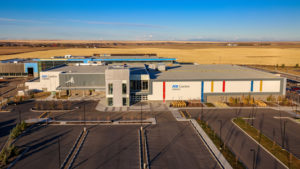 The ATB Centre Arenas, Phase I project, in Lethbridge, Alta. employed IKO's signature commercial roofing and building envelope products, including the dependable IKO two-ply styrene butadiene styrene (SBS) roofing system and an IKO AquaBarrier air and vapour barrier (AVB) system. This three-story municipal sports facility includes both ice skating and curling facilities for the City of Lethbridge, Alta.
The challenge
Alan Roberts, manager for installing roofing contractor Charlton & Hill Roofing of Lethbridge, talks about the multiseasonal installation for this nearly two-year project.
"Work on a multistory facility during the rainy season and winter in Alberta presents several challenges for roofing contractors, including rain, mud, wind, snow, and ice. Our crew was ready for the project, with all the right gear and the right IKO products, so the project went along smoothly," says Roberts.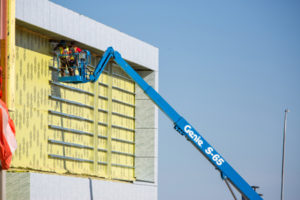 The solution
A comprehensive IKO building envelope solution was installed on this project, including a durable Torchflex roofing system and AquaBarrier AVB system.
"IKO provides a good product and good support for us," Roberts comments. "They made a site visit to the project to make sure everything went together well. The IKO technical team is very responsive."
IKO roof system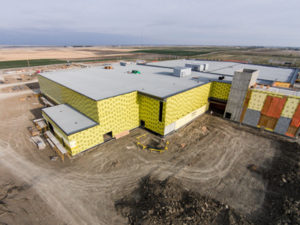 13 mm (1/2 in.) gypsum board;
IKO #15 perforated felt;
IKO Easy-Melt™ 200 (Type III) asphalt 76 mm (3 in.);
IKO therm insulation;
IKO Modiflex™ MF-95-FS-Base; and
IKO Torchflex™ TP-250-Cap.
IKO wall system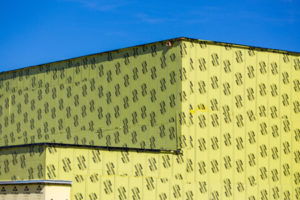 IKO AquaBarrier™ AVB;
IKO S.A.M.™ adhesive;
mineral fibre insulation; and
metal cladding and masonry block.
Commercial warranty issued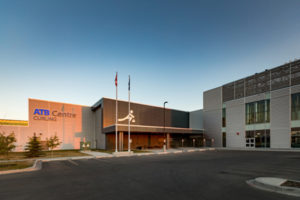 The roof is warranted with a 10-year certificate of assurance (COA) through the Alberta Roofing Contractors Association (ARCA). The wall system has a five-year IKO material warranty.
All information listed in this section was submitted by IKO Industries.
Kenilworth Media Inc. and Construction Specifications Canada (CSC) cannot assume responsibility for errors of relevance,
fact or omission. The publisher nor CSC does not endorse any products featured in this article.

Control the content you see on ConstructionCanada.net!
Learn More.