If plumbing products could talk…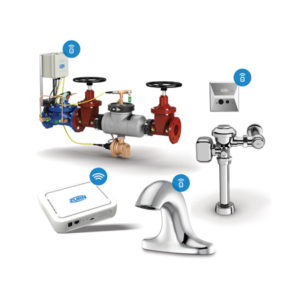 A building's plumbing systems take expertise—the facility manager's expertise. The manager not only maintains the facility, but also monitors all of the fixtures in front of the wall and behind-the-scenes equipment. He/she solves potential problems and plans ahead.
Preventative maintenance is scheduled to extend product life. The manager builds a reliable network of plumbing systems and professionals, develops measurable goals, complies with codes, and looks for ways to trim costs without cutting corners. An entire operation is shaped around a facility manager's high standards and business protocols.
Still, there are times when issues emerge completely out of thin air and out of the manager's control. Sometimes, it is impossible to win when one is playing a guessing game versus outside factors and countless parts and systems at all different life stages. Not to mention, facility managers are very busy (indicated by that long list of responsibilities above) so, it is frustrating. Any facility or maintenance manager would appreciate some certainty in his/her daily life.
Connect the plumbing
According to Edison Research, 76 per cent of the Canadian population uses smartphones. Smart speaker adoption continues to rise at rapid rates for households too. The instant insights and answered questions are becoming expected by consumers. Homes are talking to their consumers, but what about businesses? How can being connected help facility managers at work?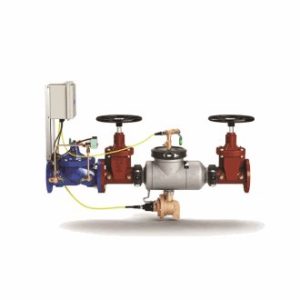 What would a manager want to know? Perhaps, he/she would want to know precisely when a repair is in order, which part should be swapped, or if there is a potential leak, or maybe a manager would rather realize ways to save costs by conserving water and energy.
With connected products, one is not reading between the lines—the dots are being connected to keep the operation under control and within budget. Connected products (also known as Internet of Things [IoTs] and smart across technologies and industries) talk to the facility management team, allowing one to respond in real time. They help reduce downtime, ensure parts are not being replaced prematurely, prevent major repairs, and improve overall efficiencies of the equipment.
Connected products check in with the building operations team and tell a story about their performance. The maintenance staff is informed on the product's status from anywhere with instant text and e-mail alerts. One can also log in to the secure portal for a deeper dive anytime, anywhere. The cloud-based system covers multiple plumbing products from a single platform without the need for software in multiple locations. Best of all, the technology scales with operation.
Speak the language
A facility manager takes cares of the daily operations—the peak hours, customers entering the building, the business's priorities, and department goals. There is a cadence to the team and the way things function. Therefore, the manager wants to be informed without any disruption to the daily routine. It should fit within the daily flow.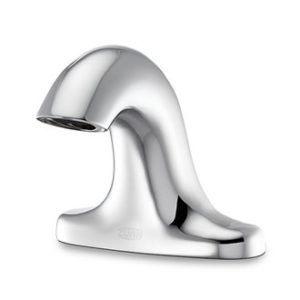 The right connected plumbing products speak the same language—offering alerts the way and when the operations team wants to receive them, as well as the type of information. The building staff establishes the parameters. For instance, a backflow preventer (down in the basement, out of sight and out of mind) will notify the team when it starts discharging at the rate that was set ahead of time. The operations manager can customize the tolerances because he/she knows what is normal for the operation.
Not only does one set parameters, but also track metrics that matter to the maintenance crew. One can receive trends and insights around product and usage patterns, water consumption, and maintenance. Connected plumbing products track performance data and offer easy digestibility through its dashboard-style portal. It houses all of the building's connected plumbing products in one place.
How does one get the message?
Connected plumbing products use advanced sensors to detect changes and record performance trends. The data is transmitted wirelessly through the cloud. The technology uses algorithms to analyze the data, before translating to results and graphs. It is all displayed in the secure portal, and vital information is delivered via email and/or text.
Depending on the equipment functionality, some connected plumbing products sense and react to protect the building. Not only will it notify the operation team that the threshold is reached, but it will also remotely take action. Using that backflow preventer as an example again, the system will inform the team if it is discharging water beyond the set tolerances and automatically shut off the water supply to prevent catastrophic flooding.
Information at an instant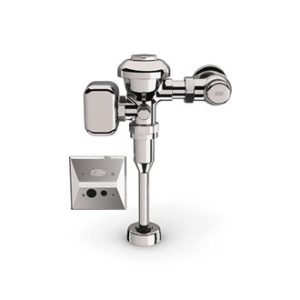 One knows the difference between a small fix and big problem can come down to minutes, not great when one is busy. Get updated on product performance in real time with text and/or e-mail alerts. Once a manager receives an alert, he/she can make a decision on the spot or choose to monitor the situation.
The connection from the product to the cloud is instantaneous. Access is the same. Whether it is an alert or one has to log into the portal, the manager will be informed in real time with the most up-to-date performance data.
Get everyone in the conversation
The manager does not have to place all the responsibility in his/her hands alone. Staff and third-party maintenance crew can also monitor connected plumbing products. They can be invited to set up their account and receive alerts with custom permissions. Access can be granted based on responsibilities. That way, the crew can respond when the manager is away on an errand or busy with another task.
Know what is up from anywhere
View a product's data and alerts from the portal or receive alerts, no matter where one is or what one is doing. While older 'smart' technologies require a radius to sync up, new connected plumbing products can talk to the operations team in real time, no matter the location or where the products are placed. Moderns systems will not be overwhelmed, and signals will not get lost.
Connect for control
Products that talk cancel a lot. No more out-of-order signs for untimely repairs. No more dropping everything at a moment's notice. No more making assumptions, instead of decisions.
Let products monitor themselves and tell their story, so the unknowns will not compete with one's workday. Connect plumbing systems to the central operating system for more control and predictability. Connected plumbing products allow one to know more, so the old way of doing things is no more.
All information listed in this section was submitted by Zurn Industries Ltd.
Kenilworth Media Inc. and Construction Specifications Canada (CSC) cannot assume responsibility for errors of relevance,
fact or omission. The publisher nor CSC does not endorse any products featured in this article.

Control the content you see on ConstructionCanada.net!
Learn More.