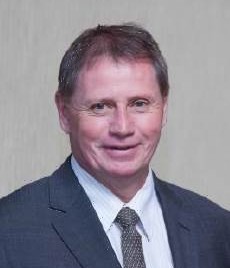 A tireless CSC supporter known for his laidback humour and highly effective leadership, Ken Rowson, FCSC, is retiring from Alumicor on November 15. Beginning as a sales representative in 1982, he worked in a range of sales, branch management, and senior management roles with increasing levels of responsibility and scope. After 35 years, Rowson has decided to hang up his boots.
Rowson became a member of CSC in the early 1990s, earning accolades like the Program Director's Award and CSC Chapter Awards of Merit, while also holding numerous positions in the Winnipeg Chapter and having significant roles in the national conference when it was held in that city.
Under his guidance as chair, the chapter won the Lloyd Boddy Award for Chapter of the Year and successfully delivered the first nationally promoted education workshops (i.e. Specifier 1 and Contract Administrator [CA]). Earlier this year, he was recognized for his work with CSC by being inducted into the College of Fellows.
"Ken's leadership with Construction Specifications Canada, industry associations, and tireless work with customers will be missed," said Mike McCaig, senior vice-president and general manager of Alumicor.