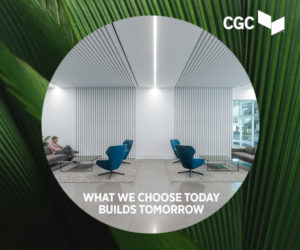 The buildings we construct today are a legacy we leave for future generations. At CGC we empower our partners to create sustainable spaces.
For us this means:
Reducing our carbon footprint
Developing products supporting the health and wellbeing of building occupants
Contributing to a "circular economy" of resource use
Prioritizing the health and safety of our employees and partners
That's also why we created our Sustainability Tool, to communicate relevant information about our products, so you can select one that's right for you. Powered by Ecomedes the tool allows you to quickly find health product declarations, environmental product declarations, and declare labels. You can also compare CGC products for their contributions to LEED, LBC, WELL, and other green certifications.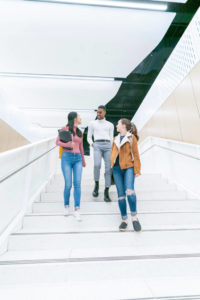 Featured sustainable CGC products leading the way to building a greener world include our Design Solutions Colortex Barz, Mars Acoustical Panels, and Levelrock Brand 2500 Series floor underlayments.
We feel these products raise the bar on what's expected of building materials, and with the help of our partners we're even more excited about products we'll launch in the future.
Join CGC in building tomorrow with intention.
All information listed in this section was submitted by CGC.
Kenilworth Media Inc. and Construction Specifications Canada (CSC) cannot assume responsibility for errors of relevance,
fact or omission. The publisher nor CSC does not endorse any products featured in this article.